Long Beach DUI Defendants Pay Attention! Seattle Politico's Reduced Sentence May Be Instructive
When police arrest a driver for driving under the influence in Southern California, most people just assume that the driver must have failed a breathalyzer test or otherwise demonstrated a total lack of sobriety. But a hefty percentage of DUI cases involve surprisingly murky and grey situations. To wit, consider the case of Democratic representative Sharon Tomiko Santos, a Washington state senator arrested on I-5 in Seattle on July 2010 for DUI. Last week, she pled guilty to negligent driving charges coming off that arrest.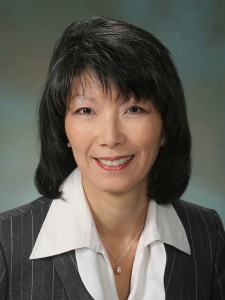 If you or a relative or a close friend faces scary charges of DUI in Glendale, DUI in Los Angeles, DUI in Burbank or Pasadena DUI, the trials and tribulations of representative Santos may be quite instructive to examine.
Let's first look at the facts. According to both the Seattle Times and the Associated Press, Santos drifted out of her lane on I-5 in Seattle. An officer pulled her over. She admitted to having had three drinks. She did not do well on field sobriety tests. After having trouble with her FSTs, Santos took a breathalyzer test and blew a 0.77% — a little bit under the Southern California DUI limit (and Seattle limit) of 0.08%.
The officer who arrested Santos said that she had not blown hard enough into the machine. Santos' attorney, William Kirk, retorted that "even though Ms. Santos blew under the legal limit, she was still arrested."
As part of her plea deal, Santos must serve 20 hours of community service and pay approximately $15,000 in court fees and fines.
It's very common for police officers to use breathalyzer tests on Long Beach DUI suspects. The breathalyzer is a simple machine with a better reputation in the general public than it has in the legal and judicial community. In fact, the sheer flimsyness of breathalyzer results may surprise you.
For instance, let's say you blew a positive for DUI result. Your Los Angeles criminal defense attorney may be able to get the test results thrown out and the charges dropped or at least reduced significantly.
Curiously, neither the Seattle Times nor the AP article asked this key question: "what would have happened had Santos blown too hard into the machine?" Both studies and anecdotal evidence suggest that blowing too hard in a breathalyzer can yield a "false positive." In other words, if you blow softly, you will get a wrong result one way; if you blow too hard, you will get a wrong result in the other way.
This is but one of the many serious flaws with breath testing. Good testing requires extremely delicate calibration. It demands near perfection from both the administrator and the administratee, which in practical terms almost never occurs.
Also note that breathalyzer tests don't discriminate between men and women; don't discriminate between diabetics and non-diabetics (diabetics produce chemicals on their breath that can change their BAC readings); and don't discriminate between ethanol (the active compound in alcoholic drinks) and many other organic chemical compounds.
The long and short of it is that, if you have been charged with the serious crime of Los Angeles DUI, you need an attorney who understands the law and understands how to negotiate and deal with prosecutors. The Kraut Criminal & DUI Lawyers, located at 444 West Ocean, Suite 800 Long Beach, California 90802 (phone 562-531-7454) can provide crucial and timely assistance with your defense. Attorney Michael Kraut is a former Los Angeles Deputy District Attorney (high level prosecutor), and he uses his more than 14 years of experience as a former prosecutor – as well as the connections he formed — to provide his clients with truly top caliber help.

If you have been arrested for a DUI in Long Beach or you are under investigation for driving under the influence in Southern California, please contact Los Angeles criminal defense attorney Michael Kraut for 24/7 assistance by phone at (323) 464-6453 or toll free at (888) 334-6344 or online.