Beverly Hills DUI Insanity: Actor Gary Busey's Bogus DUI Arrest in Malibu Sends Bloggers into a Froth.
Last Thursday, actor Gary Busey got pulled over on the Pacific Coast Highway under suspicion of a Los Angeles DUI, after two "reporters" told police that Busey had been driving his Mercedes erratically on the PCH. When Busey got stopped, the couple, Mark Abel and Patrice Karst, began snapping up photos – perhaps to try to sell to the tabloids for a pretty penny.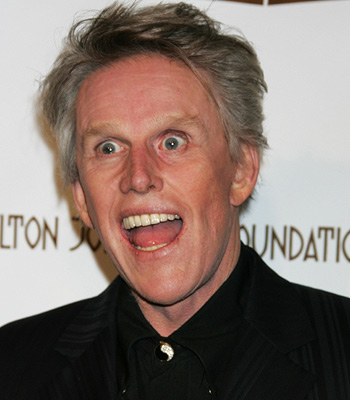 As anyone who has been pulled over for Burbank DUI, Glendale DUI, Los Angeles DUI, or Pasadena DUI can tell you, getting stopped by a police officer is both a harrowing and embarrassing ordeal. Although Mr. Busey himself was found to be "perfectly sober," according to reports, both Karst and Abel got arrested at the scene for interfering with a DUI investigation. Furthermore, Karst got charged with illegal possession of marijuana.
Obstructing a police officer investigation is a criminal offence. It remains to be seen whether these two wannabe paparazzi will be prosecuted harshly. Gary Busey, meanwhile, must surely be traumatized by the incident. Several years ago, Busey was involved in a near fatal motorcycle accident. He has since devoted much time to speaking to motor safety groups.
Let's take a deeper look at how a typical Beverly Hills DUI investigation actually works.
#1. Officer sees a sign that you might be intoxicated and pulls you over.
Perhaps you drove erratically, swerved out of a lane, or operated a vehicle with a broken taillight.
#2. Field sobriety tests administered.
The officer will administer field sobriety tests – FSTs – to determine whether you are under the influence or not. The FSTs include balancing tests, mental tests, tests of physical co-ordination, and a general "sizing up" of your demeanor, behavior and attitude.
#3. Chemical test given.
Depending on circumstances – for instance, if the officer smells alcohol on your breath or if you fail an FST – you may be asked to take a PAS ("Preliminary Alcohol Screening") test, which will give a guesstimate as to your BAC level (Blood Alcohol Concentration).
#4. Arrest.
Depending on how you do on your tests, the officer may determine that you are in fact under the influence of alcohol or other intoxicants and place you under arrest.
A smart, experienced, and educated Los Angeles criminal defense attorney can provide much needed guidance if/when you or a loved one gets charged with a Beverly Hills DUI. LA criminal law is exceptionally complicated, and the penalties for conviction can include not just jail time but also license suspension, strict probation, steep fines, and many other unfortunate short and long-term consequences.
To protect yourself, connect with Attorney Michael Kraut immediately at the Kraut Law Group. His local Beverly Hills offices are located at: 9107 Wilshire Boulevard, Suite 450, Beverly Hills, California 90210. Phone Number 310-550-6935.
Get solid help from a former Deputy District Attorney (city prosecutor) to forge your best defense today.

If you have been arrested for a DUI in Beverly Hills or you are under investigation for driving under the influence in Southern California, please contact Los Angeles criminal defense attorney Michael Kraut for 24/7 assistance by phone at (323) 464-6453 or toll free at (888) 334-6344 or online.