Long Beach DUI Debacle: Wrongfully Accused DUI Defendants File Class Action against Utah Trooper, Lisa Steed
In a recent piece we did on this Long Beach DUI blog several months ago, we discussed the peculiar case of Utah Highway Patrol trooper, Lisa Steed, who was fired in November for unfairly arresting innocent people on charges of driving under the influence.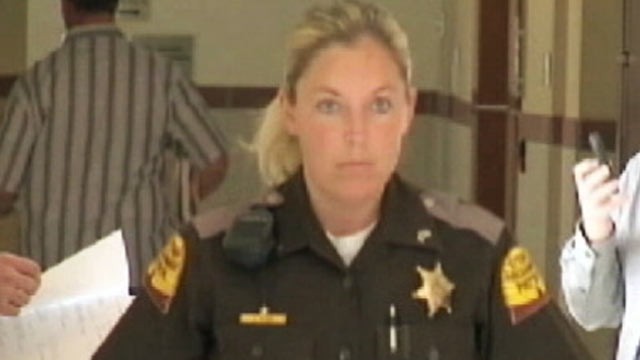 Steed had actually been named a Utah Highway Patrol "trooper of the year" – owing in part to her big arrest numbers. Documents filed with Utah's Third District Judicial Court suggest that she might have wrongfully charged and arrested literally HUNDREDS of people over the years.
Some of these people pled guilty in court because they could not afford to pay for a DUI defense. The class action against Steed argues that State of Utah owes these DUI defendants substantial damages: they lost property and jobs and suffered untold toil. For instance, one of Steed's victims, Thomas Romero, said he got pulled over because he had a burned out taillight. Steed suspected he was DUI, but a blood alcohol test revealed that he had a 0.00% BAC.
That's right: 0.00% BAC. Nada.
Nevertheless, Romero lost his truck to the impound lot. He told reporters "that night when I got pulled over, lost my truck, lost everything I have, my motor home, everything. That hurts."
Another supposed victim of Steed's zealousness, Julie Tapia, recounted her horrific tale: "[Steed] never did give me a sobriety test on the spot, even though I asked for it, because I'm like, I haven't done anything wrong unless I'm drunk on a hamburger, fries and a milkshake. I don't even drink."
Steed, meanwhile, has appealed with Utah's State Personnel Office to try to regain her employment in the Police Department.
If you've recently been arrested for driving under the influence in Long Beach or elsewhere in the Southland, odds are the trooper who pulled you over did not flagrantly flout rules of conduct, like Steed allegedly did.
However, officer mistakes are less uncommon than you may realize!
For instance, as we have talked numerous times on this Long Beach DUI blog, breathalyzer tests are notoriously troubled. Diabetics, for instance, release chemical compounds on their breath called ketones, which can adversely affect BAC reading. In other words, you can have consumed zero alcohol and still score a positive on a breath test because of those ketones. Likewise, if you are on certain special diets, you can register a false positive.
Other factors that can throw off your Long Beach DUI breathalyzer test results include: your gender, whether you're on any medications, whether you have certain medical conditions, the depth into which you blow into the machine (super deep breaths can cause an exaggeratedly positive BAC reading), and much more.
Given that the difference between a dismissal of your charge and a conviction according to California Vehicle Code Section 23152 can hang in the balance, you likely can benefit hugely from a creditable, thorough Long Beach DUI Criminal Defense. Attorney Michael Kraut of the Kraut Criminal & DUI Lawyers and his team would be happy to provide a free and confidential case evaluation to help you strategize and make sound decisions regarding your legal future.

If you have been arrested for a DUI in Long Beach or you are under investigation for driving under the influence in Southern California, please contact Los Angeles criminal defense attorney Michael Kraut for 24/7 assistance by phone at (323) 464-6453 or toll free at (888) 334-6344 or online.