Lindsay Lohan's Never Ending Los Angeles DUI Complications – Part 2
Out of all the celebrities who've ever been arrested for driving under the influence in Los Angeles, few if any have generated more riveting legal headlines than Lindsay Lohan.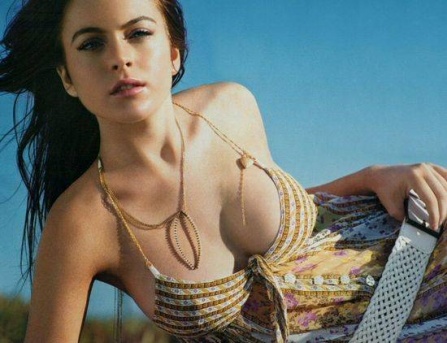 Ms. Lohan's 2007 arrest for Los Angeles DUI was a relatively staid affair: she did not hurt anyone while driving DUI; she didn't resist arrest in some crazy fashion; and didn't have a BAC in an "out of this world" range (e.g. 0.48% or something). But in the years since her arrest, Lohan has returned again and again to the national spotlight for legal problems, including charges of probation violation, stealing jewelry, and even trying to duck out of her community service obligations at the County Morgue.
25-year-old Lohan's parents have also earned a reputation for flouting the law. Last week, for instance, the actress's father was arrested on two separate occasions for domestic violence and resisting arrest, after he allegedly beat-up and then subsequently harassed his ex-girlfriend, Kate Major.
Lindsay was long ago the picture of wholesomeness. She starred in movies like "Freaky Friday" and Disney TV specials. She has now upped the ante, in some sense, by offering to strip nude for Playboy Magazine for approximately $1 million.
TMZ.com reports that Playboy originally offered her $750,000, but she turned down that offer to ask for a cool million. Obviously, Lohan's experience with Los Angeles DUI – and her other legal troubles – is not typical. In other words, if you or someone you care about has recently been arrested for a similar crime, you probably should look for other defendants to model. But the extravagant coda to her Los Angeles DUI arrest does give us some universal lessons about what to do (and what not to do) as a defendant.
The most crucial lesson is this: what you do after an arrest can magnify future punishments.
For instance, let's say you got arrested for driving under the influence in Glendale after you got stopped at a checkpoint. Then you failed some Glendale field sobriety tests. If you go to a Glendale criminal defense attorney, like Michael Kraut at the Kraut Criminal & DUI Lawyers (121 W Lexington Dr, Glendale, CA 91203 Phone: (818) 507-9123), and you avoid doing or saying anything that might comprise your case or give police and prosecutors ammunition, you might be able to fight the charges successfully.
However, if you make mistakes or omissions after the fact – fight with the arresting officers, for instance, or ignore what your attorney tells you, or get into additional legal trouble – then your situation becomes more complicated. The courts will consider not only the facts of the arrest itself but also your character and how you've displayed contrition (or lack thereof) since the arrest.
Fortunately, you don't have to navigate the whole post-Glendale DUI arrest situation by yourself. Michael Kraut, an experienced former prosecutor with great connections and a fantastic track record for success, can help you.

If you have been arrested for a DUI in Glendale or you are under investigation for driving under the influence in Southern California, please contact Los Angeles criminal defense attorney Michael Kraut for 24/7 assistance by phone at (323) 464-6453 or toll free at (888) 334-6344 or online.