Los Angeles DUI Checkpoints for Halloween: Trying to Prevent True Halloween Horrors
Over the weekend, Los Angeles DUI Saturation Patrols were on red alert looking for dangerous drivers on California's freeways and surface streets.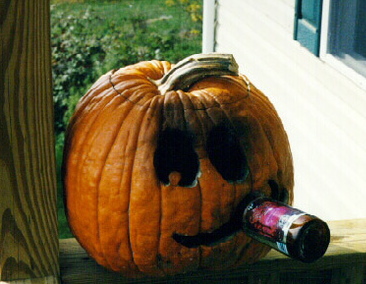 A local police chief in Glendora issued a press statement summarizing the intent and purpose of the extra saturation patrols: "there isn't a Halloween costume clever enough to hide an impaired driver who has made the poor decision to get behind the wheel."
Halloween is notoriously a dangerous time for drivers. Like most national holidays, including Super Bowl Sunday, New Years Eve, Memorial Day Weekend, and 4th of July, Halloween is a time for community revelry. As a result, more people go out partying, and thus more DUI or near DUI drivers populate the roads, particularly at night.
National Highway Traffic and Safety Administration (NHTSA) statistics from 2009 found that nearly half of all Halloween night fatalities involved motorcycle riders or drivers who had BACs of 0.08% or higher – the legal limit for Los Angeles DUI, as per California Vehicle Code Section 23152.
The California Office of Traffic Safety, via the NHTSA, is funding the extra Los Angeles DUI Halloween saturation patrols.
What's particularly scary about a Halloween DUI is the extra vulnerability of children.
While many conscientious parents make sure that their children wear highly visible costumes – like a white ghost or a princess with lots of silver glitter on her costume – some parents don't give nearly enough thought to road safety and children. When you mix these two potentially dangerous elements – more "post-revelry" drivers on the road and lots of kids wandering around unfamiliar neighborhoods in difficult to see costumes – it's not particularly surprising that you see accident rates spike and more people hurt and even killed.
What can be done to change the situation?
First of all, Halloween has always been a notoriously strange and unpredictable and in some ways dangerous holiday. Even the trick or treating itself – beyond the dangers posed by Los Angeles DUI drivers and potential child abusers – is risky in and of itself simply because of the nature of the treats given out to our children.
Candy is not exactly the healthiest food. All parents know that. However, riveting and compelling new scientific research suggests that eating sugar may actually precipitate a gamut of long term, complicated health problems, including but not limited to: insulin resistance, obesity, Type II diabetes, heart disease, and even many kinds of cancer.
So we may need to protect children not only against Los Angeles DUI drivers but also against more insidious threats, such as high fructose corn syrup in their trick or treat bags.
If someone you know and care about has been recently arrested for Halloween Los Angeles DUI, the team at the Kraut Law Group (6255 Sunset Boulevard, Suite 1520, Los Angeles, California 90028) can help. Attorney Michael Kraut is a former Deputy District Attorney with a fantastic success rate at jury trials and an impressive background – including 14 years as a former prosecutor and a Harvard Law School education.

If you have been arrested for a DUI in Los Angeles or you are under investigation for driving under the influence in Southern California, please contact Los Angeles criminal defense attorney Michael Kraut for 24/7 assistance by phone at (323) 464-6453 or toll free at (888) 334-6344 or online.