License Suspended Due to a Los Angeles DUI? 3 Tips to Deal with the Annoyances
One of the most stinging, annoying punishments for a DUI in Los Angeles is the license suspension.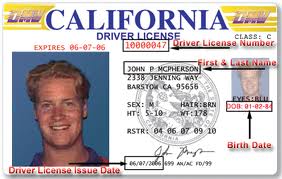 Even if this is your first ever DUI – indeed, your first time doing anything illegal – prosecutors can ask the Court to suspend your license for six months or a year or even longer, depending on what happened. Whether you're a UCLA or USC student, who needs a California driver's license to attend class; or you're a single mom of three who needs a license to get to and from work, you want to avoid or at least minimize the suspension.
Here are 3 strategic ideas:
1. Retain a Los Angeles DUI defense lawyer, sooner than later.
Don't wait. The clock is ticking, and a suspension may soon automatically go into effect. A seasoned attorney can tell you how you can fight back. Perhaps you can stop the suspension or at least obtain more lenient terms.
2. Once you know how many days (or months) you'll need to go without a license, make an action plan.
First, determine your ideal outcome. How do you want the next four months (or however long the suspension will last) to work? Make a list of goals. For instance:
• Keep my job;
• Make sure I can get the kids to and from school and doctors appointments, etc.
• Stay out of legal trouble (i.e.. don't violate the terms of the suspension);
• Arrange alternative transportation, so all bases are covered.
Once you've got a solid list of goals, work backwards to try to achieve them resourcefully. Ask yourself questions. For instance:
• Can the kids take the bus for the next three months?
• Can a neighbor or nanny help with errands?
• Can your spouse or partner help with childcare responsibilities?
An experienced Los Angeles DUI defense lawyer can advise you about this plan.
3. Execute your action plan, and stay the course.
Setbacks may happen, no matter how well you plan. For instance, you may not be able to anticipate an illness in the family. Or your boss who originally agreed to let you telecommute may change her mind and demand you come to the office every day. Solve such problems when they occur, and be creative and resourceful.
For help dealing with your Los Angeles DUI charges, connect with Attorney Michael Kraut of the Kraut Law Group to schedule a free, no pressure consultation.

If you have been arrested for a DUI in Los Angeles or you are under investigation for driving under the influence in Southern California, please contact Los Angeles criminal defense attorney Michael Kraut for 24/7 assistance by phone at (323) 464-6453 or toll free at (888) 334-6344 or online. We're located at 6255 Sunset Boulevard, Suite 1520, Los Angeles, California 90028.