Lakers Ebanks Busted for Driving Under the Influence in Hollywood – More Woes for L.A. Basketball
Devin Ebanks, a reserve forward for the L.A. Lakers, got busted for Hollywood DUI last week, according to CHP records.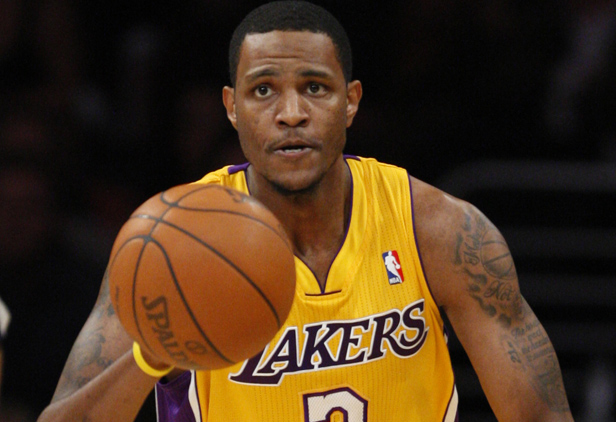 The 23-year-old was stopped at Hollywood Boulevard and El Centro Avenue at around 2:30 in the morning, after an officer saw him commit a traffic violation. Ebanks was later released on $5,000 bail. Apparently, he had just been chilling out at a Roxbury night club to celebrate a woman's birthday. (He told his followers on Twitter to join him at the club.)
Notwithstanding the arrest, Ebanks managed to play for the Lakers against the Golden State Warriors the very next day; he's on contract with them for $1.4 million — an agreement he made back in August. Ebanks has only averaged an anemic 2.5 points in 2012, however, and he is still reeling from accusations that he sexually assaulted a woman in 2011.

DUI in Hollywood Defenses
How should someone like Ebanks build and follow through on a Los Angeles DUI defense? You need to take a look at the charges in context. For instance:
• Does the defendant have any prior criminal convictions, especially for past DUIs?
The more DUI convictions you rack up, the more 'legal ammunition' prosecutors have to throw at you. For instance, if you get convicted for two+ Hollywood DUIs within 10 years, prosecutors can try to transform a misdemeanor DUI charge into a felony charge;
• What happened during and after the stop/accident/arrest?
Were you stopped and booked at a checkpoint? Did you get into an accident before getting arrested? Did police put you through a field sobriety test and arrest you after seeing you exhibit symptoms of Hollywood DUI? How were the DUI tests calibrated and conducted? Were there police errors? Were there any factors that could have thrown off your breathalyzer reading?
• Did complicating or quirky factors play a role?
For instance, did someone else crash into your car or cause the accident somehow? Did your vehicle malfunction and cause you to swerve off the road, thus prompting the police attention that led to your Hollywood DUI arrest?
An efficient, smart DUI defense strategy

Hollywood DUI criminal defense lawyer, Michael Kraut, of the Kraut Law Group, and his team are standing by to help you understand your challenges and construct an intelligent response. Get in touch with Attorney Kraut today for a free consultation.

If you have been arrested for a DUI in Burbank or you are under investigation for driving under the influence in Southern California, please contact Los Angeles criminal defense attorney Michael Kraut for 24/7 assistance by phone at (323) 464-6453 or toll free at (888) 334-6344 or online.