Justin Bieber in Court for DUI Charges
Few Los Angeles DUI drivers face charges as complex or extensive as Justin Bieber. The 20-year-old singer's Florida court case began on Monday, July 7 for a litany of charges he received on January 23.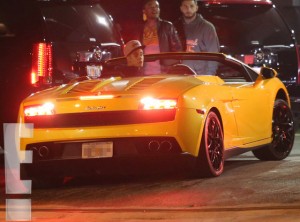 Allegedly, Bieber had been drag racing with Khalil Amir Sharieff, a fellow performer, when authorities arrested him. Although his blood alcohol content tested below the legal limit, a blood test revealed concurrent drug use. Besides the drug and alcohol use, police charged Bieber with nonviolently resisting arrest and driving with an expired license.
Media sources predict authorities will drop the other charges pending a plea deal for the DUI offense. However, the court case has been delayed for several months, allegedly due to a disagreement between the judge and Bieber's lawyers regarding whether or not Bieber should appear in an anti-DUI driving public service announcement.
Chances are Bieber will receive a minor sentence – if any – for this Florida incident, but this is only one in a slew of recent accounts regarding Bieber's reckless behavior. Although the singer has achieved significant fame over the course of his career, such incidents appear to be damaging his reputation among young fans as well as their parents.
Individuals following this case may believe Bieber is fortunate to have fame and fortune on his side, but his continued offenses indicate he may not fully comprehend the weight of his actions.
Under California law, penalties for DUI driving convictions include jail time, fines, probation, license suspensions, and community service. These punishments are meant to serve as deterrents– to discourage convicted individuals not to make the same mistake again.
Have you recently been charged with DUI in Los Angeles? If so, you may have questions regarding the law and how best to present your defense. Experienced attorney Michael Kraut can answer those questions. Contact the Kraut Criminal & DUI Lawyers today to learn more.
If police stopped you for Los Angeles DUI, you may be worried and anxious. Contact Harvard Law School educated, ex-prosecutor Michael Kraut for assistance at (323) 464-6453 or online. Our team is located at 6255 Sunset Boulevard, Suite 1520, Los Angeles, California 90028.