Chappelle's Show Star, Donnell Rawlings, Caught Driving DUI in Manhattan
Those facing Los Angeles DUI charges are now in the company of yet another celebrity. Donnell Rawlings, a comedian who appeared on Chappelle's Show, was arrested at 3:30 a.m. on Friday, July 11 in New York City.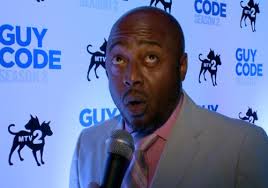 Rawlings, who became famous for the "Ashy Larry" character he portrayed on the Comedy Central variety show, was driving the wrong way down a Manhattan one-way street, when police stopped him and conducted a breathalyzer test. According to authorities, his blood alcohol content was more than double the legal limit for driving in California.
Despite the inherent hazards of wrong-way driving while under the influence of alcohol, law enforcement apprehended Rawlings before he could cause any damage or injuries to himself or to others.
This incident represents the latest in a long history of celebrity DUI arrests. Although some individuals may believe public figures enjoy immunity from consequences for such offenses, the reality is much different. Like any other citizens, celebrities arrested for and convicted of DUI driving experience serious legal consequences, as well as damage to their public reputations.
California Vehicle Code section 23152 does not discriminate between celebrities and "ordinary people" when it comes to defining the penalties for driving under the influence. Regardless of one's profession, income, or personal connections, DUI presents serious risks and consequences to drivers.
In addition to jail time, individuals convicted of DUI may receive community service, probation, fines, and license suspensions. With repeated offenses, the penalties increase. Whether a driver works at a fast food establishment or on a hit television show, his arrest and conviction records indicate a lack of judgment and can lead to problems with employment and reputation.
A qualified Los Angeles DUI attorney possesses extensive knowledge regarding California law and can help individuals present an effective defense. The Kraut Law Group offers free consultations for those facing DUI charges. Contact us today to learn how we can help.
Have you been stopped for DUI in Los Angeles, contact attorney Michael Kraut at (323) 464-6453 or online. Our team is located at 6255 Sunset Boulevard, Suite 1520, Los Angeles, California 90028.