Just How Dangerous is it to Drive DUI in Los Angeles on the 4th of July?
Independence Day has come and gone – and whether you or someone you love got arrested for DUI in Los Angeles over the holiday or after all the celebrations died down – you may find it useful to understand your situation in a broader context, so you can put forward the most effective and appropriate defense.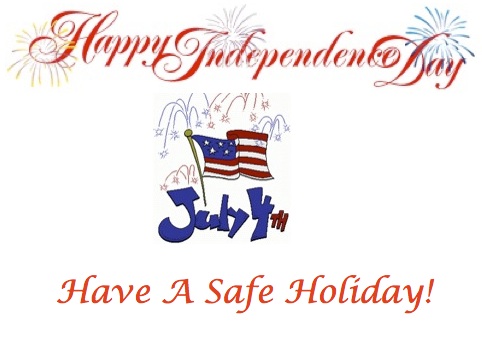 To that end, did you know that 4th of July is single most deadly holiday of the year with respect to driving under the influence? July 4th "beats out" New Year's Day, Memorial Day, Christmas, Thanksgiving, Labor Day, President's Day, you name it, according to 25 years of statistics parsed by the wonks at the National Highway Traffic Safety Administration (NHTSA). More than half of fatal July 4th crashes, on average, are related to alcohol.
The latest NHTSA statistics, which date back to 2010, found that during the three-day 4th of July weekend that year, 491 people died in auto accidents – 42% of fatalities were suspected DUI related. Meanwhile, during a four-day New Year's period that same year, only 423 people died – a similar percentage, 41%, were suspected DUI related.
NHTSA statistics show that nights and weekends are the most dangerous times to drive. Researchers suspect that the reason why more 4th of July fatalities happen is that people know that New Year's is a dangerous time to drive, so they know to stay off the roads; whereas the 4th of July is kind of a hidden danger – not many people realize that it's a bad time to be on the roads.
All these statistics aside, you and your family need accurate and strategic guidance designing your Los Angeles DUI defense (Local: (323) 464-6453 Toll Free: (888) 334-6344). Connect immediately with the Kraut Criminal & DUI Lawyers for a confidential and thorough case evaluation. Attorney Kraut is very well-known and highly respected Los Angeles criminal defense attorney who spends a lot of time on DUI cases, and he can help you make better decisions and maximize your chances for getting good results.

If you have been arrested for a DUI in Los Angeles or you are under investigation for driving under the influence in Southern California, please contact Los Angeles criminal defense attorney Michael Kraut for 24/7 assistance by phone at (323) 464-6453 or toll free at (888) 334-6344 or online.