An Object Lesson in How to Make Your Glendale DUI Situation Worse – Way Worse – Almost Instantly
No one wants to get arrested for DUI in Glendale or anywhere else. But there is a time and a place for pleading your defense. And that time is not when police are waving you and other cars over to pass through a Glendale DUI checkpoint.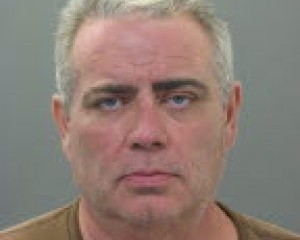 Consider, for instance, what happened the Sunday before last on Pennsylvania's Route 413.
A 52-year-old man, John Connors (no relation to the hero from the Terminator series) blew through a sobriety checkpoint and nearly hit five police officers, according to the Pennsylvania State Police allegations. In court documents, police said that Connors blasted his red 2005 Dodge Dakota through the checkpoint "at a high rate of speed, causing officers to jump out of the way from being hit by the vehicle."
Unsurprisingly, the police took off after him and chased him onto Snowden Avenue, where the SUV ran out of room. The driver hopped out of the truck and fled into a wooded region, where police ultimately caught and arrested him. Connors resisted, prompting an officer to taser him twice to stun him into submission for the arrest. After taking him into the car, police noticed an odor of alcohol, slurry speech, glassy eyes – typical symptoms of a Glendale DUI. They also allegedly found marijuana on his person.
Connors was hit with a diverse and scary battery of charges, including third degree felony fleeing and attempting to elude police, first degree misdemeanor DUI, misdemeanor reckless endangerment (second degree), and multiple other charges. And guess what his bail was set at? A humongous $150,000.
Now imagine if we dial back in time, and instead of fleeing the checkpoint, Connors stops at the checkpoint and deals with whatever comes his way. He might indeed get arrested for something like misdemeanor DUI – and he could still face serious punishments, including jail time and fines and other "unfun" stuff. But he wouldn't be facing all of the extra counts – his legal situation would be monumentally simpler.
The takeaway for you, if you face Burbank DUI charges.
Even if it's a day after your arrest – or a week after your arrest – your actions from here on out will determine and perhaps define how your arrest will ultimately impact your life, your freedom, and your self-development for years to come.
In other words, your DUI situation is not yet over!
To that end, it's time to take sober, responsible action. Let the team here at Glendale's Kraut Criminal & DUI Lawyers (121 W Lexington Dr, Glendale, CA 91203 Phone: (818) 507-9123) help you build an effective and strategic legal response. Attorney Kraut is a Harvard Law School educated former prosecutor who has a long and diverse history of helping clients like you succeed even in difficult circumstances.

If you have been arrested for a DUI in Glendale or you are under investigation for driving under the influence in Southern California, please contact Los Angeles criminal defense attorney Michael Kraut for 24/7 assistance by phone at (323) 464-6453 or toll free at (888) 334-6344 or online.