Jury Doesn't Give a Hoot about Hoot's defense – Montana Man Convicted of 13th DUI. Burbank Repeat Defendants, Pay Attention!
As someone who's recently been arrested for driving under the influence in Burbank (or somewhere else in the Southland), you may be facing your second or third (or worse!) DUI charge within 10 years.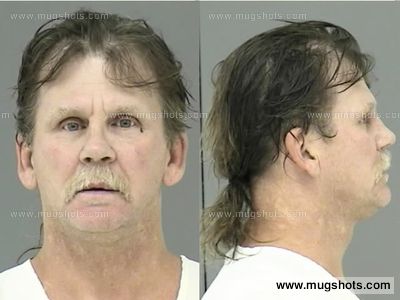 The California justice system is not exactly "soft" on recidivists.
As you probably already know, a Burbank DUI conviction – even a misdemeanor one, in which no one got hurt and no other crimes were committed – can lead to jail time, alcohol school, a year of license suspension, mandatory IID installation in your car or truck, humiliation, insurance problems, fines and fees, disruption to your life, and a criminal record.
As you rack up more and more Burbank DUIs (within a 10-year period), prosecutors can choose from a more diverse and brutal catalogue of punishments, including enhanced fines and fees, more jail time, longer probation, longer alcohol school, longer license suspension, and even special punishments.
To illustrate, let's say you just got your third DUI charge. Under normal circumstances, you probably would only face a misdemeanor – perhaps a few days in jail, fines and a suspension. But because this is your third time, prosecutors could turn that misdemeanor into a felony charge. Now, if you're convicted, you could face a year behind bars as well as the prospect of being forever stripped of key rights, such as your voting rights.
Convicted felons have a much harder lot in life – trouble finding employment, getting leases approved, and securing housing.
Consider all those consequences in light of a jaw-dropping story out of Billings, Montana.
A Yellowstone County District Court just convicted 54-year-old John Harvey Hoots of his 13th DUI. You read that right. That's not a typo. Hoots was arrested on July 31, 2012, just six weeks after he had gotten out of prison, after serving a decade for his 12th DUI conviction.
Hoot testified that he was trying to escape from an angry neighbor, when police arrested him for DUI. According to multiple witnesses, Daniel Belmarez called police at 7 in the evening to say that Hoots had "dropped his pants to the ground and exposed himself …a second call to 911 was made about 15 minutes later by Belmarez's mother, who said Hoots had returned and made a gesture indicating he had a gun."
The police showed up, just as Hoots hopped in a pickup truck to take off. Police stopped him and arrested him, after discovering that he had a BAC of 0.20%. For those of you keeping score, that's precisely 2.5 times the Burbank DUI legal limit, per California Vehicle Code Section 23152.
Hoots defense rested on "he said, she said" argument. Hoots said that Belmarez threatened him with a gun and that he had no choice but to flee in his truck. Hoots' attorney asked him: "did you believe that if you didn't leave their [presence] that Mr. Belmarez would cause you serious bodily injury and kill you?" Hoots replied that he did and that he was "very scared."
Prosecutors rejoined that Hoot's claim had no credibility. Even though evidence of his prior DUI convictions – the checkered criminal history – was not allowed, the jury still didn't buy his story.
Obviously, we can't really comment about the strategies involved, without delving into the details of the case. But the case illustrates something very important: To build an effective Burbank DUI defense, you need to be credible. Avoid "making stuff up," not just out of fear of perjury but also out of respect for the law and a need for good ethics.
If you strategically approach your case the right way, you might be surprised by the amount of leniency the judge (or jury) might give you.
Of course, it takes skill and experience to build a strategic case. Fortunately, the Burbank DUI defense attorneys at the Kraut Law Group have that experience, and they are standing by to take your call and help you feel more prepared about what's going to happen to you next.

If you have been arrested for a DUI in Burbank or you are under investigation for driving under the influence in Southern California, please contact Los Angeles criminal defense attorney Michael Kraut for 24/7 assistance by phone at (323) 464-6453 or toll free at (888) 334-6344 or online.