Jason London and Carmine Giovinazzo: A Tale of Two Celebrity DUIs
Our Burbank DUI news blotter often rehashes intriguing stories about celebrities arrested for driving under the influence and other crimes.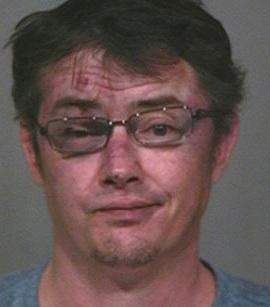 We're not trying to be a poor man's "TMZ" — rather, we write to help defendants (and their loved ones) understand the law little better and to find resources and new ways of thinking about their DUI charges.
But nothing teaches better than a good story.
To that point, let's turn our attention to "a tale of two celebrity DUI arrests" — the recent arrests of CSI New York star, Carmine Giovinazzo, and Dazed and Confused actor, Jason London. Both actors were arrested at the end of January in Arizona. But their reactions were polar opposites.
As OMG! (a Yahoo! news subsidiary) reported in an article on January 31st, Giovinazzo acted in many ways like "the most pleasant DUI arrest" subject ever. According to police reports, the 39-year-old apologized profusely to the arresting officer, who reported that the actor "thanked him many times for not treating him like a criminal and showing him respect. Carmine was very polite and cooperative with [the officer] throughout the investigation."
He did blow a 0.119 on his breathalyzer test – nearly 1.5 times the limit for Arizona (and Burbank) DUI of 0.08%. But his behavior, if anything, will probably help him. i.e., the court will likely more look upon him as a one-time accidental offender as opposed to a sociopath or likely recidivist.
Consider that in light of Jason London's arrest.
We need to pull a quote directly from the OMG! Article, because it really says it all. "London… defecated in his pants while sitting in the back of a squad car… 'I f*cking love this,' the Dazed and Confused actor told police on January 28th,"I f*cking own you guys so hard. I am rich and I'm a motherf*cking famous actor! F*cking look me up, b*tch."
Clearly, you could not dream up a greater study in contrast.
So what does all this mean for you, if you've been charged with a Burbank DUI?

Whether you said terrible and dumb things after your arrest or not, you have a serious set of legal and logistical challenges ahead of you. If you confront those challenges inaccurately, you could wind up with spiked insurance rates, a lengthy jail sentence, and many other unpleasant consequences.
Fortunately, the team here at the Kraut Criminal & DUI Lawyers is taking new Burbank DUI clients, and we can provide a free consultation to help you get a grip on your legal remedies.