It Should Be Commonsense Not to Allow Your 14-Year-Old Daughter to Drive DUI in Los Angeles…
Just because you've recently been arrested for driving under the influence in Los Angeles doesn't mean that you have no knowledge of right and wrong or no standards. Far from it! In fact, odds are, you probably resent being lumped in with other DUI defendants!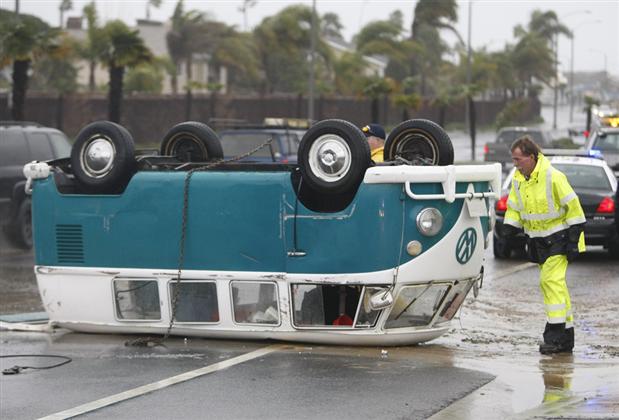 Understand that there is an enormous spectrum, when it comes to DUI offenses. On the one hand, there are the perennial, serial DUI offenders who get arrested and convicted multiple times. But this "species" of Los Angeles DUI defendant is surprisingly rare, and even people who fall into this category generally deserve more respect, empathy, and support.
On the other end of the spectrum, you can find people who commit minor mistakes – or who actually make no mistakes at all but rather wind up as victims of overzealous officers at Los Angeles DUI check points.
But anyone with a moral compass might wonder about what happened recently up in Napavine, Washington, where local state patrol officers arrested a 14-year-old girl from Portland, who had allegedly flipped a van while driving under the influence. The incident took place the Sunday before last on Interstate 5, near the town of Chehalis.
You might think that this was just a case of a rebellious teenager borrowing her parents' van and going for a joy ride. Nope. Initial report suggests that circumstances were far weirder. In the van with her was a 51-year-old Portland man and a 16-year-old runaway girl.
The driver and both passengers suffered minor injuries in the rollover. But local reports from KATU suggest that it's not yet clear how the three people know each other.
The 14-year-old girl, meanwhile, faces charges of driving without a license, driving DUI, and being a minor in possession of marijuana.
Who knows what was actually going on up there?
If you've been tasks with defending against similar (or even more severe) charges pursuant to your Los Angeles DUI arrest, you might appreciate the revelation that this case appears to be far more complicated than superficial analysis reveals. Indeed, many DUI cases are wrapped up with strange subtleties, and only a thorough investigation and detailed legal work can help defendants get cleared or at least put up their best possible defense.
Attorney Michael Kraut of the Kraut Criminal & DUI Lawyers spent a significant portion of his life working as a city prosecutor (14 plus years as Senior Deputy District Attorney), so he has a really good feel for how prosecutors like to go after Los Angeles DUI defendants.
Attorney Kraut now uses that knowledge to help people like you with creative, legally taut defenses to their DUI charges. Get in touch with attorney Kraut and his team today to go over what he can do to protect your interests.

If you have been arrested for a DUI in Los Angeles or you are under investigation for driving under the influence in Southern California, please contact Los Angeles criminal defense attorney Michael Kraut for 24/7 assistance by phone at (323) 464-6453 or toll free at (888) 334-6344 or online.