Interesting Long Beach DUI News: White House's Nominee for Ambassadorship Hit for DUI!
What will be the negative repercussions of your Long Beach DUI arrest?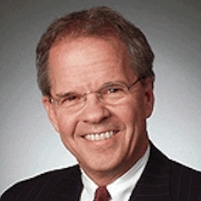 The answer depends. If you get the charges cleared up and quickly rehabilitate your personal and professional life, the consequences could be minimal.
Or not.
Witness what just happened to 58-year-old Timothy Broas, a white collar defense attorney in the D.C. area. Broas got pulled over June 19 and hit with a charge of "attempting to drive a vehicle while under the influence of alcohol" – likely violating something similar to Long Beach's California Vehicle Code Section 23152(a). What made Broas' arrest newsworthy was the fact that he was on the verge of becoming the United States' Ambassador to Netherland. Broas had raised $500,000 for the Obama campaign (2012), putting him on the list of the top 120 fundraisers for the President. (He also raised nearly $500,000 for the Obama 2008 campaign.) The White House announced last week that Broas "withdrew his nomination for personal reasons."
But, reading between the lines, it's pretty clear what happened.
Broas' list of accomplishments is long: he won accolades for his work; serve on an esteemed think tank (Woodrow Wilson International Standard for Scholars); garnered praise from former presidential nominee John Kerry, who called me a "quintessential family man (who)…is a living example of the kind of compassion and strength that we expect from our nation's diplomats."
Yet his DUI got in his way.
Will your Long Beach DUI have a similarly devastating impact on your career – or your personal life?
Notice a key lesson here: Broas hasn't even gone to trial yet for what happened to him – his court date is set for August 6th in Rockville, Maryland. In other words, he hasn't even been convicted yet of anything, and yet he still lost the chance to be an Ambassador.
Being convicted for driving under the influence in Long Beach can lead to more serious consequences: jail time, points on your license, a big boost in your insurance rates, mandatory alcohol school, annoying and stringent probation terms, big fines and fees and legal costs, and so forth.
A way to wrangle your legal mess?
The powerful and widely respected Long Beach DUI criminal defense team at the Kraut Criminal & DUI Lawyers (444 West Ocean, Suite 800 Long Beach, California 90802 Phone: (562) 531-7454) can help you formulate a practical, strategy centered response. There is no need to panic, but time may be of the essence, depending on what you have been charged with and what you have done so far. Connect with the Kraut Criminal & DUI Lawyers today for a free case evaluation.

If you have been arrested for a DUI in Long Beach or you are under investigation for driving under the influence in Southern California, please contact Los Angeles criminal defense attorney Michael Kraut for 24/7 assistance by phone at (323) 464-6453 or toll free at (888) 334-6344 or online.