Glendale DUI News Update: Could Porn Icon Jenna Jameson Face Year Behind Bars?
If you've been charged with driving under the influence in Glendale or elsewhere, understand that you are not the only one to go through this experience. Porn icon Jenna Jameson was stopped and arrested in Orange County for DUI on May 25th – she was officially charged last week; if convicted, Jameson could face up to a YEAR behind bars.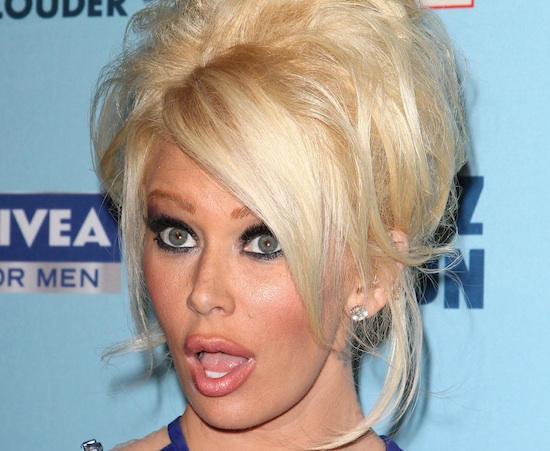 According to reports, Jameson hit a light pole with her car. No one was injured in the crash. She subsequently failed a field sobriety test (FST) and got arrested on suspicion of DUI. Later, Jameson tested to have a blood alcohol concentration of 0.13%. The legal limit for Glendale DUI, as stipulated by California Vehicle Code Section 23152(b), is 0.08%. Police also identified two drugs in her system: suboxone and ambien. She faces one count of driving without a valid California license and two DUI charges.
What might Jameson's arrest imply for your Glendale DUI defense?
1. First and foremost, the story highlights that how anyone – irrespective of class, status, income, etc – can find themselves instantly in hot water.
In the blink of an eye, you can find yourself facing penalties like jail time, license suspension, mandatory alcohol school, forced installation of an IID device in your car, harsh probation terms, points on your license, spiked insurance rates, and beyond. Whether you are Jenna Jameson or the President of the United States, California law does not discriminate.
2. The second point – and this is more subtle, but it's also crucial – is that your past history can inform your defensive strategy.
Jameson is a celebrity who won acclaim in the pornography industry – as such, her persona and her past actions will almost certainly influence how her Glendale DUI defense attorney deals with her case.
Likewise, your past history, actions, and behaviors will shape the way that you should structure your defense. If you've committed multiple priors – or if you have a history of "causing trouble" – you'll want to develop a different strategy than you will if you are facing your first defense.
3. There are a dizzyingly diverse numbers of elements that will influence your battle plan.
That's why it's almost always a good idea to work with a respectable Glendale DUI defense lawyer, like Michael Kraut of the Kraut Criminal & DUI Lawyers (121 W Lexington Dr, Glendale, CA 91203 Phone: (818) 507-9123).
Attorney Kraut is a great resource; connect with his team for a free and confidential consultation regarding your best next steps.

If you have been arrested for a DUI in Glendale or you are under investigation for driving under the influence in Southern California, please contact Los Angeles criminal defense attorney Michael Kraut for 24/7 assistance by phone at (323) 464-6453 or toll free at (888) 334-6344 or online.