Illinois Bars Happy with New Law [But What Does It Mean for DUI Prevention?]
California state legislators occasionally revisit laws against driving under the influence in an attempt to reduce the number of cases of DUI in Los Angeles and other locales around the state. But Illinois lawmakers appear to be moving in a different direction. They recently passed legislation—signed by Illinois Governor Bruce Rauner—that allows the return of Happy Hour in bars around the state.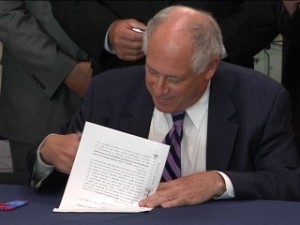 Don't expect a free-for-all at local watering holes between the hours of four and seven, however. The new law comes with fairly restrictive provisions that should make it less likely that people will overindulge before they get behind the wheel.
When Illinois abolished happy hours in the state back in 1989, the law's proponents hoped that the restrictions would reduce the number of people who drove under the influence. An Associated Press story reported, statistics suggest that the law did not do much to alter the number of DUI arrests. Backers of the new 2015 law, meanwhile, argued that the law's passage would help increase alcohol sales, which in turn would increase money flowing into the state's coffers.
According to the AP story, bars in Illinois can now offer drink specials up to four hours a day, as long as the number of happy hours for a bar or restaurant doesn't exceed 14 a week. Establishments can't, however, offer specials like two drinks for the price of one or unlimited drinks for a fixed price.
So far—and perhaps somewhat surprisingly—advocacy groups like Mothers Against Drunk Driving and the Alliance Against Intoxicated Motorists have taken a neutral stance on the law. Along with the Illinois state legislators, they will probably be watching what happens to the number of DUI arrests in the state. In 1989, police in Illinois arrested more than 49,000 motorists for DUI. By 2013, that number had fallen to fewer than 35,000, mirroring a national trend.
Los Angeles DUI defense lawyer, Michael Kraut, of the Kraut Criminal & DUI Lawyers is standing by to offer critical insight into your case and potential defense options. Call him and his team today to begin regaining control over your case and your life.
Did you get arrested for a DUI in Los Angeles? If so, contact Los Angeles criminal defense attorney Michael Kraut for assistance by phone at (323) 464-6453 or online. We're located at 6255 Sunset Boulevard, Suite 1520, Los Angeles, California 90028.