Huntington Beach DUI News Bombshell: Popular Bar Sharkeez Linked to Six Dozen DUI Arrests in Just 22 Months
The Huntington Beach Police Department is on the case of Sharkeez, a downtown bar linked to over 72 arrests for driving under the influence in Southern California over the past year and a half. On November 11, 2010, Huntington Beach Police Chief Ken Small sparked an investigation into the popular watering hole's safety practices. This week, the story went viral, attracting the attention of the national media.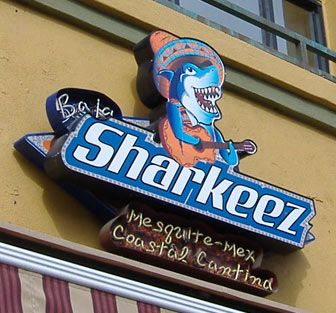 If you recently got arrested for Burbank DUI, Pasadena DUI, DUI in Glendale, or driving under the influence in Los Angeles elsewhere, police and prosecutors might target the person or proprietor who provided the alcohol that you drank prior to your getting in your vehicle.
Baja Sharkeez's owner, Ron Newman, has taken up a defiant stance. In response to Chief Small's written statement, "I believe the ownership… represents at best an indifferent attitude toward public safety," Newman retorted, "What happens on the highway, we cannot control… we don't serve anybody who's overly intoxicated. I can't tell if you've had two or three drinks. If you're not obviously intoxicated, we can't tell. If someone is obviously intoxicated, we cut them off."
Sharkeez is not the only downtown Huntington Beach establishment with a less than stellar track record of serving drivers who go on to get tagged for Los Angeles DUI. Hurricane's Bar and Grill has been linked with 52 DUIs over the same 22 month period. And Kilarney's Pub and Grill has been linked with 33 DUIs over that time frame.
The showdown between Chief Small and Newman has taken on a life of its own and generated media headlines and, of course, frothing chatter from the blogosphere. The debate raises interesting practical and philosophical issues about how to control and restrict driving under the influence in Los Angeles.
California Vehicle Code Sections 23152 (a) and (b) define what precisely constitutes a Huntington Beach DUI and how such a crime should be punished. 23152(s) says that, if the California Highway Patrol stops you while you're operating a car, truck, or other vehicle while under the influence of alcohol or drugs, you can be charged with a serious crime. Even if convicted of just a misdemeanor, you could wind up serving jail time, losing your California license, getting points on your record at the DMV, and paying major court costs and fines. This doesn't even begin to touch on the indirect consequences, which can include hiked up insurance rates and loss of professional stature.
23152(b) defines Long Beach DUI slightly differently — as having a blood alcohol concentration of greater than 0.08%, as measured by a Breathalyzer, urine, or blood test.
A Los Angeles criminal defense attorney can give you the experience and thorough legal help you need to combat the charges. Look to former LA prosecutor (14+ years as a Senior Deputy D.A.) and Harvard educated attorney, Michael Kraut of the Kraut Criminal & DUI Lawyers to plan your strategy. Mr. Kraut provides excellent, reliable services, and he can help you feel more in control of your life and legal situation.

If you have been arrested for a DUI in Los Angeles or you are under investigation for driving under the influence in Southern California, please contact Los Angeles criminal defense attorney Michael Kraut for 24/7 assistance by phone at (323) 464-6453 or toll free at (888) 334-6344 or online.