Glendale DUI Smorgasbord: A Bevy of Athletes Arrested for DUI
Sports celebrities arrested for driving under the influence in Glendale often don't get as much press as DUI actor celebrities, like Nick Nolte, Lindsay Lohan, Mel Gibson, and the like. But you might be surprised by the sheer number of sports stars recently been pulled over for DUI in Los Angeles and elsewhere. This post will take a look at four different athlete DUI arrests… that happened just last week!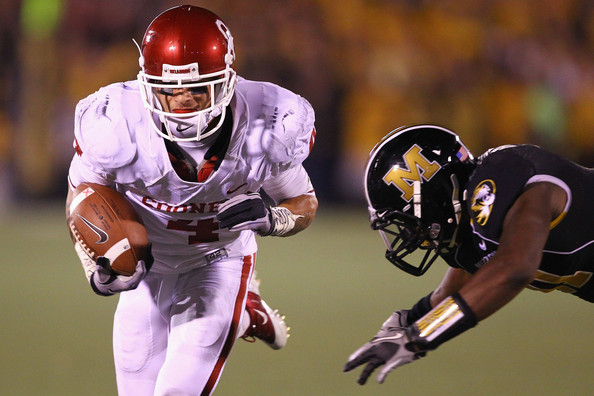 If somebody you care about was recently charged with Los Angeles DUI, Burbank DUI, Glendale DUI, or Pasadena DUI, this post may help you in an additional way by giving you a resource to defend against charges.
First, let's set our sites on Oklahoma, where wide receiver Kenny Stills and safety Tony Jefferson (both football players for Oklahoma) got arrested last Saturday morning within 20 minutes of each other. The WR Stills set several records as a freshman last year – including 61 passes caught, five touchdowns, and 687 yards. Jefferson was less decorated but certainly a good player last year – he got two interceptions, two sacks and 65 tackles.
Meanwhile, elsewhere in OK — in Tulsa County, more precisely — the boys basketball coach for Booker T. Washington, Shea Seals, got arrested last Sunday for driving under the influence. His team, the Hornets, are 11-0. Seals himself was named State Coach of the Year in 2010. Coach Seals has been suspended from both coaching and teaching pursuant to his DUI arrest.
Lastly, in Florida, Ozzie Canseco was arrested on the 15th of January for DUI in Florida. Like his twin brother Jose, Ozzie was a Havana-born baseball phenom. He appeared in the Surreal Life as "his brother's double" and has also been arrested prior on charges of driving on a suspended license, steroid possession, and aggravated battery.
So with all these arrests, you might have questions about how police look for symptoms of Glendale DUI and DUI elsewhere – among sports star suspects and others.
Essentially, during and after a stop, an officer will search for symptoms such as: smell of alcohol around you, incoherent or slurred speech, falling over, fumbling with your wallet, bad driving or motor skills, disheveled appearance, slow or incoherent responses to questions from the officer, and eyes that are bloodshot or watery.
On the surface, identifying DUI suspects based on the aforementioned list of symptoms makes total sense. The problem is that these "symptoms" may mislead. For instance, say you are an overweight and unkempt person. You may appear to the police officer to look disheveled and uncoordinated, even if you are nothing of the kind. Likewise, say you had spent a long night studying at the library. Now your eyes are glazed over and bloodshot from reading books or your laptop. A police officer might not know this and might just think that you're under the influence.
The problems get highlighted when people are borderline DUI. For instance, maybe you had two or three drinks at a party and then got behind the wheel and then got stopped by a police officer. While in fact you were not DUI, you did consume some alcohol. So if you exhibit any "symptoms," the officer may just automatically assume that you are DUI.
By the way, conversely, you can be DUI and not exhibit DUI symptoms. For instance, someone who has had a lot of "practice" drinking may be able to maintain his balance relatively well or recite the alphabet backwards or touch his fingers to his nose. But just because he passes a field sobriety test or doesn't exhibit "symptoms" does not necessarily mean he is not DUI.
All of this is to say that things can get very complicated very quickly. A Los Angeles criminal defense attorney like Mr. Michael Kraut can be a tremendous ally and strategic resource. Mr. Kraut's Glendale offices are located at 121 W Lexington Dr, Glendale, CA 91203 Phone: (818) 507-9123.

If you have been arrested for a DUI in Glendale or you are under investigation for driving under the influence in Southern California, please contact Los Angeles criminal defense attorney Michael Kraut for 24/7 assistance by phone at (323) 464-6453 or toll free at (888) 334-6344 or online.