How to Break the News of Your Los Angeles DUI to Your Boss [5 Strategies]
Perhaps even more scary than contemplating going to jail for your recent Los Angeles DUI charge or facing the prospect of walking two miles to and from Trader Joe's to get your groceries every week for the next year is the specter of having to confess the DUI to your boss.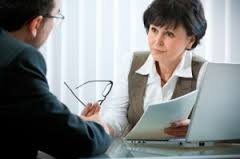 It's no secret that the cost of living in Los Angeles is crazy high (although, fortunately, not as wild as the cost of living in cities like New York and San Francisco). Moral is: you need a solid income stream to support your family and larger ambitions.
So you don't want to lose your job – particularly for a momentary lapse of judgment that you had outside of work. However, if your employer does learn about the DUI – in particular, learns about it in the wrong way – you could face seriou repercussions at work. Here are some tips for how to move forward.
1. Before you chat about your case with other people (including your boss as well as friends and family members), get insight from an experienced Los Angeles DUI defense attorney.
Your attorney help you figure out how to break the news and get the ball rolling on an accurate and sound defense strategy.
2. Don't beat around the bush.
Stick to the facts when you have the conversation – assuming your attorney says it's wise to do so – and avoid getting into emotions or embellishment. Just say what happened, say what you are doing now, and be business-like about it.
3. Avoid letting your boss find out about the arrest from a co-worker or from the news, if possible.
4. Be empathetic to the boss's response.
Depending on your relationship and what happened during your DUI, your boss may get extremely angry or sad or some other reaction. Avoid taking her reaction personally. Try to understand what's going on in her head and heart. For instance, perhaps she is disappointed, because she's just worried that you may lose your license and thus not be able to get to work on time. Perhaps this news raises trust issues with her. Reflect these concerns without admitting anything on your part. Be a mirror.
5. Learn appropriate lessons, and make a constructive plan going forward.
For instance, let's say that your license suspension prevents you from going to work easily – or delays you an hour a day. So be it. Work with your employer and colleagues to develop a work around as you manage the license suspension.
Respond strategically to your arrest and charges by calling a former Senior Deputy D.A. and highly successful Los Angeles DUI defense attorney with the Kraut Law Group today for a complimentary consultation.
Did police stop you for driving under the influence in Los Angeles? Contact DUI defense attorney Michael Kraut for assistance at (323) 464-6453 or online. We're located at 6255 Sunset Boulevard, Suite 1520, Los Angeles, California 90028.