Horrific Alaska Tale: Driver Suspected of DUI Shot and Killed, After He Failed to Stop
When Los Angeles DUI stops "go wrong," the consequences can be awful, even occasionally fatal.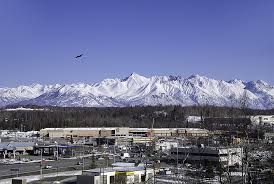 Consider the following "worst case scenario" out of Wasilla, Alaska: local authorities say that an Alaska State Trooper shot and skilled a suspected DUI driver. According to reports, police stopped the vehicle north of Parks Highway, after troopers received a report that a DUI driver had been driving near the city limits of Wasilla.
Police tried to pull the vehicle over, but the driver wouldn't stop. The trooper opened fire and shot at the driver. Authorities pronounced the driver dead on the scene. Another passenger was injured by the gunfire. Fortunately, the passenger's injuries were not life threatening.
The shooting occurred near a Wal-Mart, east of the main section of the city, near a development called "Whispering Woods." One local resident claimed that she heard "a lot of sirens" fired by a volley of gun shots. The debris left by the exchange included spray paint and shattered glass.
The last time a Wasilla police officer had needed to use a gun was way back in 2008. (Los Angeles Police, meanwhile, deal with gunfire virtually every day.)
Fortunately, tragedies like what happened up in Wasilla over the weekend are few and far between. However, altercations between DUI suspects and police do happen regularly. Many people, for instance, refuse to submit to a breath or blood test – prompting an arrest and charges per CVC Section 23152 (A) (for the DUI) and per CVC 23612 (for refusing the breath/blood test).
An officer must have probable cause to stop and search you, per the Fourth Amendment to the U.S. Constitution. If an officer cannot simply and clearly articulate why he (or she) stopped you and asked you to take a DUI test, the test may be rendered mood, for legal purposes. You will need to ask for a hearing per Penal Code Section 1538.5.
For technical help dealing with this issue (or with any other aspect of your Los Angeles DUI defense), call the team here at the Kraut Law Group today for a free and systematic consultation.

Call attorney Michael Kraut at (323) 464-6453 for help if you've been stopped for DUI in Los Angeles. Or Contact our team online. We're located at 6255 Sunset Boulevard, Suite 1520, Los Angeles, California 90028.