3-year-old Hurt Badly in DUI Crash: Also, Woman Lets Baby Fall Out of Her Car. What's Going on with These Parents?
As someone who was stopped and charged recently with a Los Angeles DUI, you're probably inherently pretty sympathetic when you read stories about DUI offenses in the paper or online.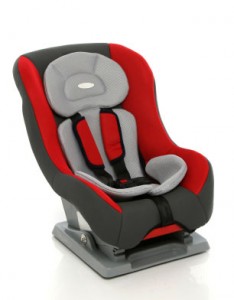 That said, you also resent being "lumped in" with offenders who have committed crimes that you consider to be far more reprehensible than what you allegedly did.
What happens when you drive under the influence with a minor in your car? Short answer: nothing good.
Let's take a look at two recent examples.
WLTX in South Carolina reports that a 3-year-old boy, Josiah Jenkins, is on life-support, after a suspected DUI crash. Per local police, 43-year-old Lonnie Gross hit Jenkins' mother's car on North Springs Road last Friday night at around 10 PM. Authorities charged Gross with felony DUI with great bodily injury as well as with driving on a suspended license. The local police chief – who also happens to be the 3-year-old's great uncle — says the mother had been traveling to get pizza when the crash happened. The poor child needs a ventilator to stay alive.
Meanwhile, out in Missouri, according to KCTV, 30-year-old, Gianni Henderson, faces a battery of charges, after she allegedly let her infant fall out of a moving car – while she was driving under the influence of alcohol!
Authorities charged her with child endangerment, possession of marijuana and drug paraphernalia, failing to provide proof of insurance and child restraint violations. Per reports, the child fell out of the back seat of the car, when Henderson made a turn onto an onramp. Fortunately, the child survived the incident, thanks to care from a Good Samaritan.
What happens in California if you drive DUI with a minor in your vehicle?
Prosecutors can hit you with charges per CVC 23572, which mandates jail time if you're convicted of driving DUI with a minor under 14 in your car. Prosecutors also often pursue child endangerment charges per California Penal Code Section 272(a). This charge is technically known as a "wobbler," which means it can be prosecuted either as a felony or as a misdemeanor.
For help developing a defense to your Los Angeles DUI charges, connect immediately with the team here at the Kraut Criminal & DUI Lawyers for effective, ethical, and comprehensive assistance. Mr. Kraut is a former prosecutor and Harvard Law School educated attorney. He's often quoted in the New York Times, Los Angeles Times, and Good Morning America about DUI cases.

Have you been stopped for DUI in Los Angeles, contact attorney Michael Kraut at (323) 464-6453 or online. Our team is located at 6255 Sunset Boulevard, Suite 1520, Los Angeles, California 90028.