Holiday Survey Highlights Attitudes Towards DUI
Would you be able to tell if someone you knew was at risk for a charge of DUI in Los Angeles? Would you take away a friend's or a guest's vehicle keys if you felt they had consumed too much alcohol to drive?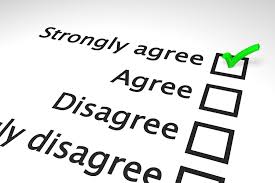 Just in time for the holiday season, The Foundation for Advancing Alcohol Responsibility released the results of a national poll it took in September 2015. The purpose was to gauge American's alcohol awareness.
Apparently Americans still have a lot to learn. More than half of all adults in the U.S. (63 percent) don't know that the legal limit for blood alcohol concentration in their state (and in every U.S. state) is .08 percent.
But 66 percent of people across the U.S. do believe that everyone has a personal responsibility to address impaired driving. (Los Angeles area motorists may be more socially conscious than most; 72 percent of them felt that obligation.)
More than half (54 percent) of those surveyed said they have actually intervened to prevent someone from driving DUI or have refrained from getting in a car with someone who has consumed too much alcohol to drive safely. They say that they look for these signs of alcohol consumption to decide if they should take action:
• Slurred speed (71 percent)
• Impaired coordination (71 percent)
• Number of drinks consumed (61 percent)
• Loud and aggressive behavior (57 percent)
• Getting or feeling sick (57 percent)
• Talking loudly and/or shouting (53 percent)
• Acting silly, sad or emotional (53 percent)
• Length of time drinking (50 percent)
• Sleepiness (46 percent)
• Flirting or hooking up with people (22 percent)
According to the survey, 81 percent of people in the U.S. said they felt confident enough to take action to help a friend or a guest get home safely when they have been overindulging.
Call Michael Kraut of the Kraut Criminal & DUI Lawyers to schedule a free consultation with a qualified Los Angeles DUI defense attorney. Mr. Kraut is a Harvard Law School educated ex-prosecutor with nearly 20 years of experience and an excellent track record for getting justice for DUI defendants.
Did police stop you for driving under the influence in Los Angeles? Contact DUI defense attorney Michael Kraut for assistance at (323) 464-6453 or online. We're located at 6255 Sunset Boulevard, Suite 1520, Los Angeles, California 90028.