DUI Arrests Declining in Chicago—But Is That Really A Good Sign?
If the number of arrests for DUI in Los Angeles decreased, would it mean that the roads are getting safer? Maybe not. A recent article in Illinois' Daily Herald newspaper raised some questions about the real meaning behind a decline in DUI arrests in several suburban Chicago neighborhoods.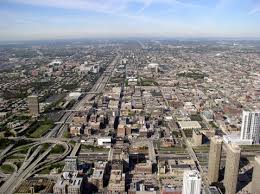 Columnist Jack Griffin wrote in a November 18th column in the Daily Herald that DUI arrests in 79 Chicago suburbs have been declining since 2007. Surveys compiled by the Alliance Against Intoxicated Motorists (AAIM) reported that police made 12,166 DUI arrests in 2007 and only 6,955 in 2014.
But what's the reason for the declining arrests? Griffin spoke with one Chicago area attorney who thinks people simply don't have the money to go out drinking. The police chief in the Chicago suburb of Lake Hills, however, believes people are becoming more conscious of the need to take a cab or have a designated driver when they plan on drinking. (Arrests in this suburb declined from 100-plus each year between 2007-2012 to 86 in 2014.)
While that all sounds pretty good on the surface, the columnist suggests that other less positive factors may be at play. One is the downsizing of the suburban police departments by 4.4 percent. Although their police chiefs insist they haven't reduced the number of officers working on DUI enforcement, rank -and-file police officers apparently are telling AIMM a different story. They say the decrease in arrests actually reflects their departments' reluctance to pursue DUI cases through the court system. With tight budgets and limited manpower, police chiefs don't want to tie up too many officers by having them waiting in courtrooms to testify against accused DUI drivers.
Please call the experienced Los Angeles DUI lawyers at the Kraut Criminal & DUI Lawyers for substantial and skilled assistance with your case and a free, private consultation.
If police arrested you for Los Angeles DUI, you may feel scared and confused. Contact Harvard Law School educated, ex-prosecutor Michael Kraut for assistance at (323) 464-6453 or online. We're located at 6255 Sunset Boulevard, Suite 1520, Los Angeles, California 90028.