Hidden Long Beach DUI Penalties Could Be Worse Than Jail Itself
In a recent blog post, we enumerated the many unpleasant, repugnant penalties for Long Beach DUI. We won't belabor them again, but they include jail time, massive fines, probation, mandatory installation of an IID, alcohol school, etc.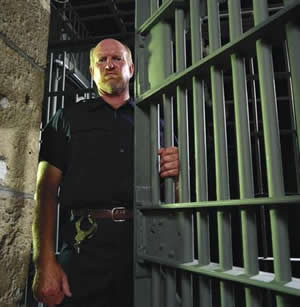 But is that really the worst of it?
In the worst-case scenario, you could at least imagine yourself surviving these penalties and carrying on with your life. No one wants to spend three months in jail or pay thousands of dollars in fines. But life is long, second chances abound, etc.
In some sense, this attitude is correct. In another sense, however, it ignores the far more insidious but potentially terrifying, debilitating indirect penalties of a Long Beach DUI conviction.
Punishment worse than jail?
There are, believe it or not, worse things than going to jail. Unless you commit a truly heinous crime, jail is a temporary situation. However, the long-term "metaphorical prisons" that we build for ourselves can incarcerate us for a lifetime. Bad habits beget bad habits. Bad self-image begets worse self-image. And so on. Indeed a Long Beach DUI conviction can be the first step on a slippery slip towards an unfulfilled and unfulfilling life.
Consider the hazards potentially in your way:
• Conviction makes it more likely that you will be punished harsher for any future crimes or infractions;
• Conviction will almost certainly spike your car insurance rates (assuming that you are still allowed to keep your license) for years, draining your pocket book of potentially of thousands of dollars;
• Once convicted, you may find yourself judged harshly by employers, acquaintances and people in your social circle as well as by close family members and even by yourself.
• If you "don't believe in yourself" or lack support from friends or family members who've "given up on you" you may find it harder to get a job, harder to get a loan, harder to find the inner resources to fight through obstacles in your way, be they career obstacles or even medical problems.
• Loss of driving practice and mobility. If your license gets suspended, you may have to lean on public transportation, friends and family members, and ingenuity to survive. If you are like most people who live in and around Long Beach, you likely depend heavily on your car, truck, or motorcycle to deal with the "stuff" of life.
Count those costs. How many hours of productive time will you have to sacrifice? Will you be fired? Will you sap your spouse's productivity and thus limit his or her income? What about loss of confidence behind the wheel?
Once you've been convicted for a serious violation, such as a Long Beach DUI, you may lose confidence in your ability to drive safely and effectively. Your driving persona may change for the worse.
Fortunately, you don't have to go through the gauntlet of defending yourself by yourself.
An experienced Long Beach DUI criminal defense attorney from the Kraut Criminal & DUI Lawyers (444 West Ocean, Suite 800 Long Beach, California 90802 Phone: (562) 531-7454 ) can help you develop a powerful strategic response to whatever charges you face. Attorney Kraut is a former Deputy District Attorney with a fantastic track record at jury trials and a Harvard Law School Education.

If you have been arrested for a DUI in Long Beach or you are under investigation for driving under the influence in Southern California, please contact Los Angeles criminal defense attorney Michael Kraut for 24/7 assistance by phone at (323) 464-6453 or toll free at (888) 334-6344 or online.