A Guide to Getting Your Driving Privileges Back After a Los Angeles DUI
California driving under the influence (DUI) penalties are harsh. Complex state statutes control DUI driving penalties, with a range of possible sentences. A DUI can result in thousands of dollars in fines, jail time, mandatory alcohol treatment programs, and loss of driver's license. The maximum penalty for a first DUI conviction in California is $3,600 in expenses, six months in jail, six-month license suspension (10 months for blood alcohol concentration [BAC] levels of 0.15% or more), vehicle impoundment for 30 days, and a mandatory interlock breath device in your vehicle. If you're about to lose your driver's license or driving privileges after a DUI in Los Angeles, here's what you need to know.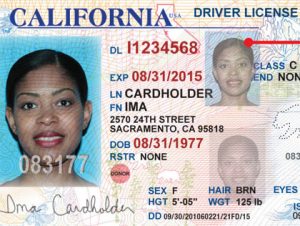 Understanding DUI License Suspension Penalties in California
Speak to a qualified DUI attorney to avoid or minimize penalties, such as the following:
• An officer confiscated your driver's license upon arrest. At the end of your suspension or revocation period, you must pay a $125 reissue fee ($100 if you were under the age of 21) to get your license back from the Department of Motor Vehicles (DMV). Also, before your license is returned, you must file proof of financial responsibility.
• You were 21 years old or older, took a BAC test, and the results showed 0.08% or higher. If you failed a chemical BAC test, your first offense for DUI could be a four-month suspension. Subsequent offenses within 10 years could result in a one-year suspension.
• You were under the legal drinking age of 21, took a BAC test, and it showed 0.01% or more. California's Zero Tolerance Law enforces a penalty of a one-year driving privilege suspension for underage DUI drivers.
• You refused to take a chemical BAC test at the time of the traffic stop. Refusal to comply with a BAC test in California automatically results in a one-year license suspension for first-time offenders, two-year revocation for second offenses, and three-year revocation for a third or subsequent offense within 10 years.
There are two occasions when officials may take away your driver's license and driving privileges: upon arrest and upon conviction. At the time of your DUI arrest, police may take Administrative Per Se action against your driving privileges only. This is a DMV suspension or revocation that is independent of penalties from the court. Following a court conviction, the courts can order a mandatory action to impose additional fines, jail time, or license suspension/revocation. A qualified Los Angeles DUI attorney can help you understand the specific penalties for your individual case and walk you through the process of getting your driving privileges back as soon as possible.
Restricted Driver's License After a DUI
The courts may give you an order of suspension or revocation with a temporary license. You may use this temporary license to drive for 30 days if you have an active California driver's license. You have 30 days to drive with this license until the period of your suspension or revocation goes into effect. At this point, you may apply for a restricted driver's license. It is possible to redeem limited driving privileges after a DUI-related license suspension or revocation to drive to and from work, school, court-ordered programs, and religious meetings.
Once your 30-day waiting period ends, you may file for a restricted license with your county DMV. If this is your first DUI offense, you must show proof of enrollment in a California DUI program, pay a $125 fee, and show proof of financial responsibility. If the DMV approves you for a restricted license, you may only drive to and from your place of employment, court-ordered programs, school, or church. If you refused to take a BAC chemical test, you do not qualify for a restricted license.
Getting Around L.A. Without a Vehicle
If you lose your license due to a DUI, how will you navigate our sprawling metropolis without massive inconvenience and expense? License suspension can hamper your work or even force you to quit a job or gig. It can destroy new relationships (what if you're in Silver Lake and your new significant other lives in Venice?). And it can waste your time – forcing you, for instance, to reroute your grocery schedule. With help from the public transportation system, however, loss of driving privileges does not have to take a toll on your professional and personal life. Luckily, metropolitan L.A. is one of the better locations for people who can't drive. Here are alternatives for getting around on a suspended or revoked driver's license:
• Metropolitan buses. Take the L.A. Metro for services throughout Los Angeles County. Learn the maps and timetables of the city bus system, purchase a member pass, and take the bus almost anywhere.
• Flyaway buses. For affordable transport to and from the airport, try Flyaway. For just $8, these buses transport passengers from Los Angeles International Airport to Downtown L.A. and Hollywood.
• Taxis. Calling Yellow Cab, United Taxi, or Independent Taxi Cab Co. can get you where you need to go. However, a cab as your regular source of transportation can get expensive.
• Rideshare services. You need a smartphone to use rideshare services like Uber and Lyft, but they can be a more affordable alternative to traditional taxis.
During your suspension or revocation period, it is possible to remain mobile. Take advantage of the cheap transportation options L.A. offers, or carpool with friends and coworkers. A DUI in California doesn't have to mean the end of getting around.
How to Get Your License Back as Soon as Possible
Stay on top of your suspension or revocation. The DMV does not automatically reinstate your driver's license at the end of your period. You must wait the full term of your DMV and/or court sentence.
Once your suspension period has passed, you've served your full jail or prison sentence, competed a DUI program, and fulfilled all other sentence conditions, you may apply for license reinstatement. You need to insure your car before you apply for reinstatement, using a special type of insurance. You need to bring proof of this insurance – a form SR-22 from your car insurance company. You also must pay a reinstatement fee. This will be $125 or $100, depending on your age. At this point, you should be able to complete the application for reinstatement and successfully redeem your driving privileges.
If law enforcement impounded your vehicle due to a prior DUI record or other circumstance, you need to get your car back as soon as possible. The state charges a fee for every day your vehicle is impounded. Do not wait until the end of your license suspension to get your car. As soon as you can, visit the place that is holding your vehicle. Bring your proof of registration, insurance, temporary driver's license, and money to pay the impound fee (typically cash). The facility will only release your vehicle to the registered owner. Speak to a qualified L.A. DUI attorney to keep the impound period as short as possible.