Glendale DUI Ridiculousness – Woman Gets DUI after Pulling Herself over for No Reason
Most major news stories concerning driving under the influence in Glendale have a sober and even tragic tone about them. This blog has certainly covered tales of celebrities ruining their careers while driving DUI in Burbank, DUI in Pasadena, DUI in Glendale, or DUI in Los Angeles. It's also discussed the implications of vehicular manslaughter and even DUI murders (also called Watson Murders). But in addition to the tragic stories that unfold every day across the nation, unintentionally hilarious situations also emerge.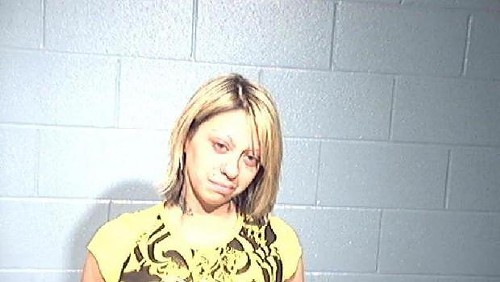 A case in point: A small Ohio paper called the Sandusky Register is reporting on a totally bizarre DUI case in Perkins Township.
Apparently, 27-year-old Nicole Scott had been driving home when she saw what she believed to be flashing police lights. She dutifully pulled herself over. But she then quickly realized that the "police lights" were just lights to a nearby sign for Skate World. Unfortunately, by this point, her Dodge Avenger had become mired in a snow bank.
By the by, police officers arrived at the scene and found Ms. Scott sitting alone in her car, still intoxicated. We will quote the Sandusky Register to give you the blow by blow from here:
"She denied being the driver of the vehicle and said her friend Ray had been driving, but he ran off. Scott refused a sobriety test because she insisted she was not the driver. She proceeded to tell police that her friend Samantha had been driving, and later that her friend Courtney had been driving. Finally, she said her friend Brittany had been driving, according to police."
Unsurprisingly, the cops did not buy her multiple conflicting stories – and they also took notice of the empty bottle of Michelob Ultra in her car – and that there were only a single set of footprints around her vehicle – and arrested her.
When police pull you over – for a suspected Glendale DUI or DUI anywhere else in the state – they will typically look for signs that you are under the influence of a narcotic or alcohol. One of those signs might be telling the police five different stories about where you have been. Another might be that you have an open container of alcohol (like Michelob Ultra). If you smell like alcohol, mumble, stumble, or fumble, demonstrate poor motor skills or driving skills, or look disheveled, bloodshot eyed, or otherwise bizarre, chances are these Glendale DUI symptoms may get you arrested.
Fortunately, you do have legal recourse. A qualified Los Angeles criminal defense attorney, such as former prosecutor Michael Kraut of Kraut Criminal & DUI Lawyers (offices in Glendale at 121 W Lexington Dr, Glendale, CA 91203 Phone: (818) 507-9123) can deliver crucial services.
As a recognized thought leader in the Los Angeles DUI community, this Harvard Law School educated former prosecutor (14+ years working for the city) has a peerless reputation for delivering great service, compassionate advice, and strategic guidance.
If you have been arrested for a DUI in Glendale or you are under investigation for driving under the influence in Southern California, please contact Los Angeles criminal defense attorney Michael Kraut for 24/7 assistance by phone at (323) 464-6453 or toll free at (888) 334-6344 or online.