Glendale DUI Quiz: Which of These Three DUI Stories are True, Which are False?
Now for another Glendale DUI "true or false" quiz. Here's how it works. You read the synopsis of six stories that may or may not have happened. Try to guess which three stories are made up and which actually occurred in real life.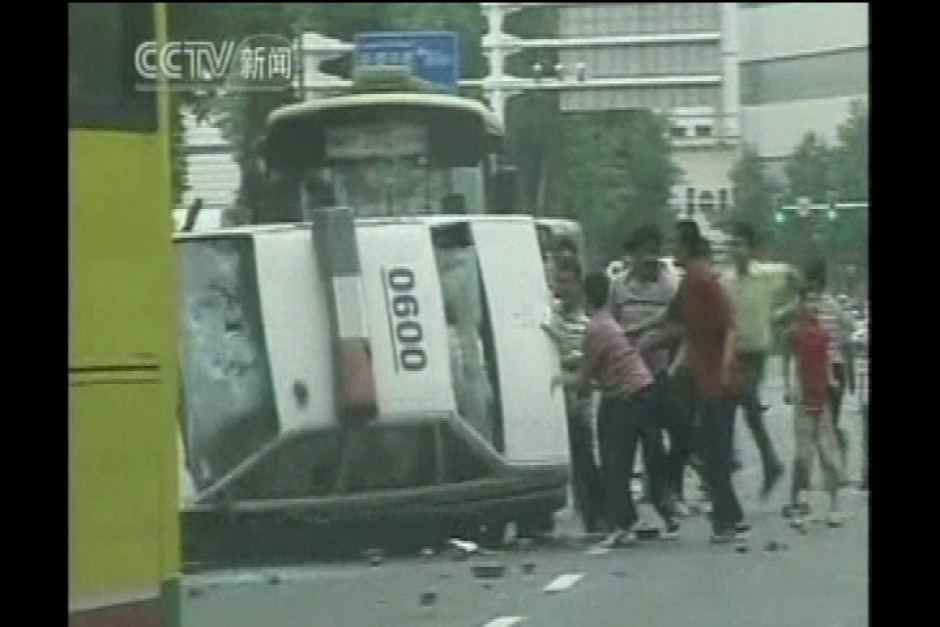 Here we go:
1. Only in China: 10 employees shove their boss's vehicle home, after he gets too inebriated to drive.
If you think punishments for Glendale DUI are harsh, they're nothing compared to what the country of China metes out. Not only do convicted offenders get steep fines, but they also can spend six months or longer in jail for first misdemeanor DUI offenses. In any event… 10 Chinese workers and their boss partied too hard at a restaurant. Soon, no one was sober enough to drive. So the boss convinced his workers to push his car all the way home. The journey took 45 minutes!
2. Woman who did not like the results of her breathalyzer bites off cop's thumb.
A woman in Louisiana was displeased with the results on her breathalyzer, which found her to be over 2.5 times the legal limit for Glendale DUI (0.08% BAC). She exhibited her displeasure by mangling the thumb of the arresting officer with her teeth. She later told authorities that she was "confused" and thought he had actually instructed her to bite him. Two years after her arrest, she was sadly institutionalized.
3. A woman arrested for DUI had 23 cats in the car with her!
A Meriden, Connecticut woman was pulled over on I-95, when an officer saw her veer suddenly across three lanes of traffic. During her subsequent field sobriety test, officers heard strange noises coming from the car. Upon inspection, they found 23 different cats in her car. Only 5 of them were in cages. The rest were freely moving through the vehicle. Obviously, the woman was arrested on animal cruelty charges. But the big kicker is that she blew a 0.23 on her breath test – the same as the number of cats in her vehicle!
4. Vladimir Putin often purposefully drove drunk to "sharpen his driving skills."
Former Russian leader, Vladimir Putin, is famous for his rigorous self-discipline and eccentric forms of self-improvement. The ex-KGB op taught himself to drive under the influence "just in case" he ever needed that skill. The former Russian President even had advisers videotape his performances so he could improve his response times.
5. Man shows up for driving test while insanely under the influence.
A man in Romania had his license suspended for two years for driving under the influence. When he returned to the Romanian version of the DMV to retest, the organizers saw him stumbling around. Officers gave him an alcohol test, which he promptly failed.
6. Mother and her boyfriend force 13-year-old to drive, because both adults were DUI.
A 32-year-old woman and her boyfriend downed tons of wine at a local pizzeria. Since both the mom and her boyfriend had multiple DUIs on their record, they forced the woman's 13-year-old son to drive them home. The young man became confused and disoriented and started driving in the wrong way. But his mom and her boyfriend were too busy making out in the back seat to pay any heed.
If you need help with your Glendale DUI case, connect with the team at the Kraut Law Group today for an insightful, useful free consultation.
ANSWER KEY:
1 (true); 2 (false); 3 (false); 4 (false); 5 (true); 6 (true)

If you have been arrested for a DUI in Glendale or you are under investigation for driving under the influence in Southern California, please contact Glendale criminal defense attorney Michael Kraut for 24/7 assistance by phone at (818) 507-9123 or toll free at (888) 334-6344 or online. We're located at 121 W Lexington Dr, Glendale, CA 91203.