Glendale DUI News Goes from Bad to Worse for MLB, as Video Emerges of Braves' Derek Lowe Yelling at Police
Sports fans – particularly baseball fans – have not had a good 2011, at least judging from the news stories picked up on by Glendale DUI blogs (and other blogs that follow sports and celebrity criminal behavior). 37-year-old Atlanta Braves pitcher Derek Lowe was arrested on April 28 in a suburban Atlanta neighborhood. (Lowe signed a four-year contract worth $60 million prior to the 2009 season.)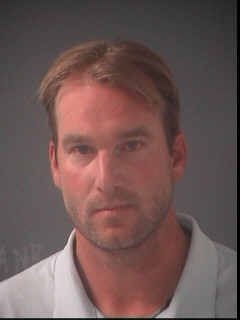 A new videotape has emerged – obtained by the AP from the Georgia Department of Public Safety – that shows the star pitcher arguing with police officers "repeatedly saying he was not drinking or racing." According to the tape, Lowe insists that he had not been racing at 90 miles per hour: "Who am I trying to race? Why would I want to race anybody? I live two blocks from here." The officer who pulled him over retorted furiously "quit trying to lie to me…do you want to start telling the truth now or do you want to keep lying to me?"
Celebrities who face charges of DUI in Burbank, Glendale DUI, Pasadena DUI, and driving under the influence in Los Angeles or elsewhere in Southern California often contend with this extra problem – how will officers react once their true professions are known?
According to a USA Today article on the Derek Lowe video, the pitcher "seemed reluctant" to bring up the fact that he played for the Braves. After being pressed, he responded "I play baseball and once you say you play baseball, you are already guilty. I play for the Braves, so there you go."
Although Lowe's charges were dropped several weeks after his arrest, the pitcher made a public apology and generated some clearly unwanted attention for his team and his sport. Lowe's experience illustrates that there are many ways during the Glendale DUI arrest process to compound a bad situation and make it even worse. If you get into an argument with a police officer, resist arrest, leave the scene of an accident, lie or conduct yourself in an appropriate manner, your Los Angeles criminal defense attorney may have a more challenging time getting your charges dismissed or getting them pled down to lesser offenses.
Many clients have had wonderful experiences working with Glendale's Kraut Law Group (121 W Lexington Dr, Glendale, CA 91203 Phone: (818) 507-9123). Lead Counsel Michael Kraut spent many years as a Los Angeles city prosecutor – striving to convict DUI offenders. Now, as a criminal defense lawyer, he brings his impressive credentials and knowledge of prosecutorial tactics and mindset to help his clients.

If you have been arrested for a DUI in Glendale or you are under investigation for driving under the influence in Southern California, please contact Los Angeles criminal defense attorney Michael Kraut for 24/7 assistance by phone at (323) 464-6453 or toll free at (888) 334-6344 or online.