Burbank DUI Reflections: Terrifying Checkpoint Escape in Kansas City, Missouri Seriously Injures Civilian
This blog has scrutinized dozens of Burbank DUI news items since its inception. One of the big takeaways is that drivers have a propensity to act irrationally and dangerously even after they have been stopped and arrested; and it's often these "post-DUI" behaviors that transform ordinary, simple charges of Pasadena DUI, Burbank DUI, Los Angeles DUI, and Glendale DUI into life-altering legal crises.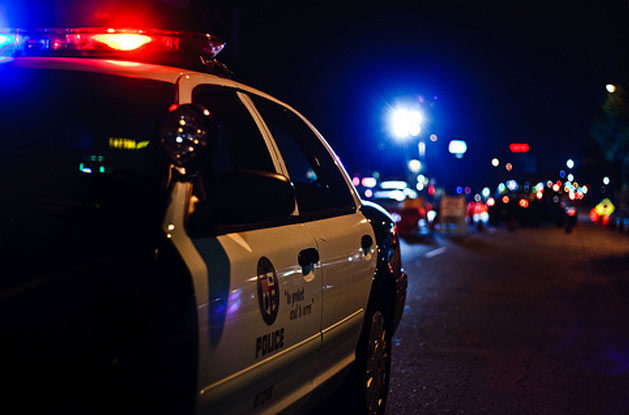 Case in point: A terrifying story out of Kansas City, Missouri has the local police department and concerned citizens on edge. Early Saturday morning (the Saturday before last), a driver waiting at a sobriety checkpoint on Troost Avenue at 2:15 A.M., zipped out of line and hit a civilian police department employee. Here is a chilling quote from KMBC News in Missouri: "Investigators sayof the employee hit the hood of the Dodge and was on it for several blocks. The car also hit a police cruiser parked nearby. An officer fired a shot as the car drove off, but no one was hit. Police searched the area for several hours after the incident, but they have not been able to find the driver." The civilian employee was taken to a hospital with serious injuries. He had spent eight years working for the department and he was in his mid-30s.
The details of this checkpoint accident make it all the more gruesome: Can you imagine being hit out of nowhere by someone driving DUI in Burbank and then carried on that person's hood for several blocks before being dumped on the side of the road and seriously injured?
Sure, the driver of the Dodge might have been arrested and got into serious trouble had he simply gone through the checkpoint and failed a field sobriety test or breathalyzer test. But now if and when he gets rounded up, he may face far more intense charges. Consider just the difference between a standard Burbank DUI misdemeanor, as defined by California Vehicle Code Section 23152(a) or 23152(b), versus an injury DUI, as defined by CVC Section 23153(a) or CVC 23153(b). In one case, the crime is a misdemeanor. In the second case, the crime is a felony. A felony charge can land you a jail sentence of significantly more than a year.
This checkpoint evader could also face a whole battery of additional charges which will complicate his defense and lead to enhanced penalties and fines – and that's not even beginning to talk about the damage he caused to the poor civilian volunteer of the Kansas City PD.
A Los Angeles criminal defense attorney can help you develop and follow through on the most appropriate defense to the charges against you. The longer you wait after your arrest to get good help, the fewer resources you may have. Burbank's Kraut Law Group (2600 West Olive Avenue, 5th Floor, Burbank, California 91505 Phone: (818) 563-9810) can help you now. Attorney Michael Kraut is a tremendously experienced lawyer – both on as a prosecutor and defense attorney. Major media, such as KTLA News, The New York Times, Fox News and CNN, often look to Mr. Kraut as an expert commentator regarding Burbank DUI news.

If you have been arrested for a DUI in Burbank or you are under investigation for driving under the influence in Southern California, please contact Los Angeles criminal defense attorney Michael Kraut for 24/7 assistance by phone at (323) 464-6453 or toll free at (888) 334-6344 or online.