Beverly Hills DUI Consequences – Does No One Care? Even DUI Prosecutors are Getting Arrested…
It's no secret that driving under the influence in Beverly Hills or elsewhere in the Southland is a one-way ticket for disaster, for your license, your pocket book, your reputation, and potentially, your life and the lives of the people on the road.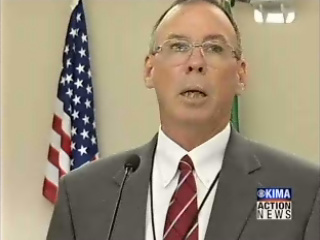 If it's such a "no brainer" to avoid driving DUI, than anyone with even a modicum of common sense should understand that violating California Vehicle Code Section 23152(a) or 23152(b) is less than a stellar idea.
It sure seems like a no-brainer. But why, then, do so many people get into so much trouble behind the wheel? Perhaps more interestingly, why do professionals in the legal system — even people who prosecute DUI cases day in, day out, as part of their livelihood — make the same blunders that "amateurs" do?
We can save the psychological speculation for a later time. It's probably more interesting to take a look at specific examples, such as last Wednesday's arrest of Yakima County Prosecutor Jim Hagarty. According to a local Seattle news report at www.kapptv.com: "The State Patrol says Hagarty rear-ended another car on South First Street about 7:15 last night. Troopers said Hagarty showed signs of impairment, so they arrested him and took him to the county jail for a breathalyzer test. The State Patrol hasn't released the results of that test, but Hagarty was cited for DUI."
When a prosecuting attorney gets arrested for DUI in Beverly Hills, Yakima County, or anywhere else, it's a fascinating and certainly sad development. It should ring alarm bells as well as underline the fact that defendants in Beverly Hills DUI cases are diverse. They can run the gamut from serial offenders to paragons of rectitude.
We can analyze Hagarty's arrest on a number of levels. On the one hand, the cynical reader might think it indicates that our Beverly Hills' DUI problem is totally out of control: even prosecutors are getting into the act. The cynic might say: "lawmakers need to pass more draconian anti-DUI laws, and we need to "turn the screws" harder on anyone guilty of DUI."
On the other hand, you can embrace a more expansive view, and appreciate that the challenges and struggles that lead people to drive DUI are profound, subtle, and worthy of compassion.
Perhaps the "assumed choice" – that we have to choose between punishing Beverly Hills DUI drivers or living with dangerous roads – is a false one. Perhaps one way to make roads safer is to understand the complex factors that drive people to commit crimes like Beverly Hills DUI. If we can root out the fundamental causes of bad, dangerous, distracted driving, then we can come up with better remedies. Our problems may be easier to solve than we realize.
For help from a Beverly Hills DUI criminal defense lawyer, connect with the team at the Kraut Criminal & DUI Lawyers. Attorney Michael Kraut is an experienced, well-regarded former prosecutor who has the tools, resources, and connections to help you come up with your best defense.

If you have been arrested for a DUI in Beverly Hills or you are under investigation for driving under the influence in Southern California, please contact Los Angeles criminal defense attorney Michael Kraut for 24/7 assistance by phone at (323) 464-6453 or toll free at (888) 334-6344 or online.