Complex DUI Crash in Santa Ana Injures Motorist, Kills Motorcyclist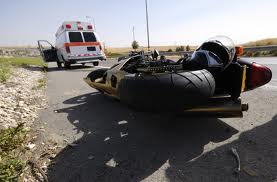 When it comes to Los Angeles DUI crashes, authorities often implicate drivers who test to have illegal blood alcohol levels after a collision. However, authorities sometimes struggle to determine fault in cases involving multiple variables.
A September 21 accident in Santa Ana provides an example of how DUI crashes can occur due to other factors besides a driver's alcohol-related impairment. The incident – a combination of two crashes – left a motorcyclist dead and another driver injured.
The series of crashes began when a motorcyclist collided with the back of a car on southbound 55. After veering off the freeway and striking a chain-link fence, the motorcyclist flew from his vehicle, landing on adjacent Ritchey Street.
As a good Samaritan approached the motorcyclist, Jesus Mendoza Hernandez struck both individuals, severely injuring the Samaritan and killing the motorcyclist. Hernandez now faces DUI driving charges; whether authorities will charge him with DUI manslaughter or DUI murder remains unclear.
Factors that Can Complicate DUI Accidents
The tragic accidents in Santa Ana highlight how aggravating circumstances can complicate a DUI accident. Considerations making it more difficult to assign responsibility include:
•    Multiple drivers. The more vehicles collide in an accident, the more complicated questions of liability become.
•    Two DUI drivers. Although uncommon, when both drivers involved in a collision are over the legal limit, the case can lead to surprising complexities.
•    Unusual intersections. Intersections with confusing traffic patterns – or those lacking adequate lighting or signage – often increase the likelihood of accidents, DUI or not.
Even when your Los Angeles DUI case involves one or more of the above complexities, simply having a blood alcohol level above the legal limit places extra responsibility on your shoulders. An experienced defense attorney with an understanding of California DUI laws can analyze the circumstances of your case to determine how to help you form a defense. Contact the Kraut Criminal & DUI Lawyers today to schedule a free consultation.

Did police stop you for driving under the influence in Los Angeles? Contact DUI defense attorney Michael Kraut for assistance at (323) 464-6453 or online. We're located at 6255 Sunset Boulevard, Suite 1520, Los Angeles, California 90028.