Former Hollywood DUI Defendant to Appear on Celebrity Rehab with Dr. Drew
Musician Mike Starr — best known as the bass player for the '90s rock band Alice in Chains — and former Hollywood DUI defendant — is scheduled to appear on the second episode of VH1's Celebrity Rehab with Dr. Drew. The reality series follows the journeys of eight different celebrities who are in treatment for drug and alcohol addiction recovery. This year's series will follow the stories of (among others) tattooed basketball legend Dennis Rodman, Heidi Fleiss (the famed former Madame of Hollywood), and Kari Ann Peniche, a Miss United States Teen pageant winner.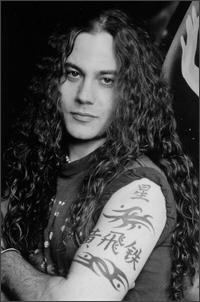 Starr, 43, has been arrested multiple times for drug and alcohol violations in cities as far flung as Salt Lake City, L.A., Seattle, and Pasadena. In 1994, he was booked at a Houston airport for possession of narcotics. In September 28, 2008, he was pulled over for drug possession in Los Angeles. In 2005, Starr was arrested in Seattle for yanking the hood ornament off of a man's car.
If you're caught driving under the influence in Pasadena, what exactly happens to you? How do the police know whether or not you're over the legal limit?
One method the police use to determine your blood alcohol content (BAC) level is the blood test. Whether you're arrested for DUI in Pasadena, DUI in Hollywood, or DUI anywhere else in Southern California, the blood test must be administered in a very precise manner. First, a sample is taken from the vein of the suspect. Then a qualified technician must ID it and transport it for further testing. The results must then be reported and interpreted. The blood sample is mixed with certain chemicals to prevent clotting, and police can choose from one of three acceptable methods to test BAC concentration.
Are blood tests always right?
Like breathalyzer tests, blood tests can yield what are known as false positives — that is, they can give a reading above the CA legal limit of 0.08% even if a suspect was actually BELOW that number.
Unfortunately, many Pasadena DUI suspects do not realize how fallible these tests can be. At any number of nodes in the process, problems can occur that can skew results and lead to false positives. For instance:
• sample is not kept sterile;
• the preservative chemical mixture is improperly mixed;
• the sample is not refrigerated correctly or kept at the right temperature;
• the person who takes the blood sample does not have proper training or licensing;
• the alcohol used on the skin to sterilize contaminates the sample;
• the police mix up samples or improperly interpret results
So how can you prevent a false positive from getting you convicted of DUI in Pasadena? Your best bet is almost always to solicit the services of a trial-proven attorney who specializes in DUI defense.

Attorney Michael Kraut (of the Kraut Law Group) has a reputation for excellence. After serving for 14 years as a prosecutor (senior Deputy District Attorney for the City of Los Angeles), Attorney Kraut now crafts strategic defenses for DUI offenders and other criminal defendants. Since he knows the system so well from both sides, he has a unique vantage and can deliver results even in difficult cases.
If you have been arrested for a DUI in Pasadena or you are under investigation for driving under the influence in Southern California, please contact Los Angeles criminal defense attorney Michael Kraut for 24/7 assistance by phone at (323) 464-6453 or toll free at (888) 334-6344 or online.