Forever and Ever Amen – Don't Let My Long Beach DUI Aftermath Be As Embarrassing As Randy Travis' Was
Unless you've been hiding under a rock – and perhaps you have been busy following your own Long Beach DUI arrest – you've likely heard about the ridiculous and sad DUI tale of country icon, Randy Travis.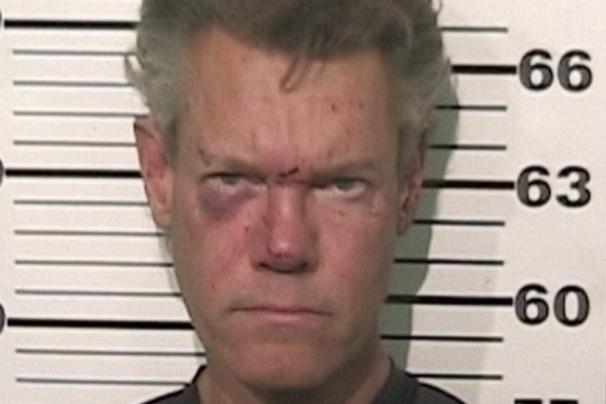 The 53-year-old was slammed with DUI charges in Texas, after police found him on the side of the road, completely naked. It's been a bad decade for Mr. Travis, who divorced his wife and manager of three decades, Elizabeth Travis, back in 2010. He has since become embroiled in a lawsuit with her. In February, he was arrested after a Super Bowl party for public intoxication.
But none of the singer's past embarrassments holds a candle to what recently happened – hopefully, his saga was far more dramatic than your own Long Beach DUI arrest.
Per reports from TMZ.com, someone discovered the country star lying nude on a Texas road near the town of Tioga. The witness described what he saw to 911 operators: "it looked like a deer at first, but as it came by it looked human. I want to say it was a white male, light brown hair, but I'm not sure so sure. I want to say he had no shirt on, but I don't know. I want to stay in the vehicle."
Travis apparently had also gone into a convenient store to try to purchase cigarettes – all while in the nude – but left because he didn't have any money on him (probably not surprising, since he wasn't wearing any clothing).
When police officers discovered him, he appeared to have the odor of alcohol on him and he showed other signs that could be considered classic symptoms of DUI in Long Beach or anywhere else. Unfortunately for the singer, when he was roused, he suddenly became belligerent, and he fought with police and even threatened to murder two of the Texas Troopers.
Not something you want to be doing!
So what will become of Randy Travis's career and life following his DUI escapade?
Fortunately for the singer, at least some of his fans are standing beside him. One fan actually posted his bail of over $21,000. Another fan gave Travis a Texas Long Horn's hat to help "re-clothe" the crooner. Obviously, it's impossible to discern more details about the case without investigating it closely – or at least waiting for the investigation to be done. But do remember that Travis likely still has lot of options at his disposal to rehabilitate himself, clean up his image, get his life back together, etc.
You need to recognize this reality for many reasons. First of all, if you're currently struggling with a Long Beach DUI charge, you're likely pretty scared and depressed and confused. You might feel like things are never going to get better – that you can't see the light at the end of the tunnel. Recognize that people have almost certainly come back from far worse things than you have experienced. People have come back from lengthy jail sentences, bankruptcy, personal devastation, etc, to lead happy, compassionate, long, healthy, and fulfilling lives.
The key lies not in solving your problems all at once but in making incrementally better decisions and charting a course for self growth and self improvement.
To that end, you might find it very useful to consult with attorney Michael Kraut of Long Beach's Kraut Law Group. Not only is Michael Kraut an experienced Long Beach criminal defense attorney with a track record of success and a Harvard Law School education, but he is also a compassionate guy who wants to understand your situation and help you as a person.
Mr. Kraut spent over 14 years of his life as a prosecutor of DUI crimes and other crimes in Los Angeles, so he is no "softie." On the other hand, his versatile experience gives him a very novel perspective on his challenges of DUI in Long Beach and elsewhere.

If you have been arrested for a DUI in Long Beach or you are under investigation for driving under the influence in Southern California, please contact Los Angeles criminal defense attorney Michael Kraut for 24/7 assistance by phone at (323) 464-6453 or toll free at (888) 334-6344 or online.