After Your Burbank DUI, Hopefully, You Did Not Threaten to Kill the Officer Who Stopped You, Like Rick Springfield Allegedly Did…
No doubt, your Burbank DUI arrest was one of the lowest moments of your life.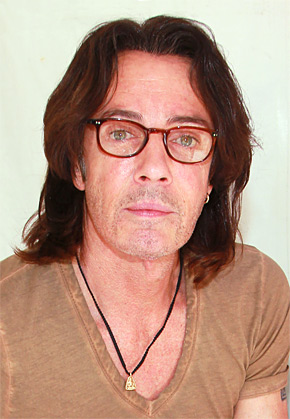 You've always worked hard, tried to do the right thing, and taken care of yourself. But you've also faced obstacles that a lot of people have never had to deal with. Now you're facing a fresh new challenge that has the possibility of resulting in your imprisonment as well as all sorts of other inconveniences, such as fines, the suspension of your driver's license, mandatory alcohol education classes, a spike in your already nearly usurious auto insurance rates, and on and on.
Take a step outside of your own situation for a second and consider the recent arrest and legal saga of "Jessie's girl" singer Rick Springfield. If you recall from our reporting from May of 2011, Springfield was busted for DUI in Malibu in his gorgeous classic 63 Corvette.
During the stop, Springfield allegedly threatened to kill the deputy sheriff. If you've been reading our blog recently, you will note that this is apparently a common theme now among celebrities pulled over for DUI in Burbank and elsewhere. Consider, for instance, our recent story about country singer Randy Travis, who allegedly told the Texas troopers who pulled him over that he would kill them.
In any event… in spite of the charges against him and other difficulties, Springfield's DUI case had a happy ending – as far as Springfield is concerned. He managed to cut a plea deal with Los Angeles prosecutors. He plead guilty to a reckless driving charge instead of a DUI.
Springfield, as part of that deal, will have to go to a two month traffic program and endure a 3 year probation stint. Plus, he still got hit with a reckless driving charge – a misdemeanor – so if he gets arrested again for a different crime, he could face serious issues because of his prior.
But there will not be an alcohol impairment charge on his record. He will get to keep his license. He won't be spending time in jail. And he can begin to reassemble his reputation and move beyond the event.
Can an experienced and respected Burbank DUI criminal defense lawyer do the same for you – get your charges pled down or even dismissed?
So there is no "abstract" answer to this question. Opportunities to build an effective defense could abound. For instance, maybe the Burbank breathalyzer test used on you was flawed in some way or mis-calibrated, in which case you might be able to challenge that evidence. Or maybe the police made a mistake while booking you or did something Unconstitutional. Or maybe you can strategically work out a plea deal by demonstrating contrition and negotiating in a savvy, effective way with prosecutors.
The important thing to remember is that what's past is past.
You cannot go back in time – even in a car as fast as Springfield's 63 Corvette String Ray, unless it so happens to be equipped with a flux capacitor, which is highly unlikely. So you need to deal with your situation: what's "true now" for you.
Odds are, however, that you've never faced a problem quite like the one you are facing now.
So what do you do?
You may need an experienced Los Angeles DUI lawyer yourself — someone who the empathy and compassion to listen to you and the experience and track record to get results.
Attorney Michael Kraut of Burbank's Kraut Criminal & DUI Lawyers embodies both those elements. Mr. Kraut's services embrace what business thinker Jim Collins might describe as the "Genius of the AND" – in that he is both a terrifically smart guy (Harvard Law School educated) and a compassionate advisor who helps clients really understand their challenges on a deep level.
Mr. Kraut would be happy to discuss your case and give you a powerful free consultation.

If you have been arrested for a DUI in Burbank or you are under investigation for driving under the influence in Southern California, please contact Los Angeles criminal defense attorney Michael Kraut for 24/7 assistance by phone at (323) 464-6453 or toll free at (888) 334-6344 or online.