Fatal Pileup Involving Bruce Jenner Features Two Suspended Licenses, But No Los Angeles DUI Charges
The Los Angeles DUI community and others initially thought the recent horrendous Bruce Jenner crash might have involved alcohol. The investigation into the fatal accident continues to unfold, providing more details into the sequence of events.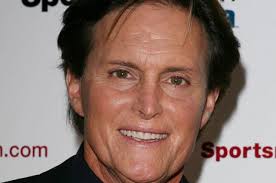 The accident unfolded when Bruce Jenner, 69 year-old Olympic medalist and part of the Kardashian family, allegedly rear-ended two vehicles in his Cadillac Escalade. New evidence based on video captured from a bus camera recently emerged indicates that Jenner first rear ended a Lexus sedan driven by Kim Howe (69). The impact pushed the sedan into oncoming traffic, where it collided head first with a Hummer. Howe died at the scene. Jenner submitted to both field tests and DUI blood tests. The results yielded no proof of intoxication.
During the sequence of events, Jenner also rear ended the car immediately in front of the Lexus, a Toyota Prius driven by Jessica Steindorff (29). Both Howe and Steindorff had been driving with suspended licenses. According to the Los Angeles Times, investigators found proof that Jenner tried to avoid the accident with hard braking and veering to the right shoulder of the road.
Talking or texting on a handheld cellphone is illegal while driving in California. Evidence suggests that distracted driving may have played a role in the deadly sequence of events. Pagesix.com highlights photographs taken of Jenner talking on the phone while driving only days after the accident. Investigators look to phone records for proof of distracted driving when evaluating the circumstances surrounding an accident.
Chain reaction crashes like this one require intensive investigations. Evidence emerging in the continued investigation will likely clarify the cause of the accident and Jenner's role. Publicly, Jenner holds that he did nothing wrong. Emerging evidence of negligence could lead to charges of vehicular manslaughter.
Do you or a family member need insight from a qualified Los Angeles DUI attorney? Contact Michael Kraut of the Kraut Criminal & DUI Lawyers to set up your free consultation.
Did you get arrested for a DUI in Los Angeles? If so, contact Los Angeles criminal defense attorney Michael Kraut for assistance by phone at (323) 464-6453 or online. We're located at 6255 Sunset Boulevard, Suite 1520, Los Angeles, California 90028.