Los Angeles DUI by Faith Evans Results in a Plea of "No Contest" to her Misdemeanor; Singer gets Probation
Last Monday, singer Faith Evans plead "no contest" to her charge of misdemeanor Los Angeles DUI, pursuant to her August arrest in Marina del Rey. The Grammy award winner and widow of the Notorious B.I.G. (a.k.a. Christopher Wallace) heard Superior Court Judge Edward Moreton lay out her sentence. If you have recently likewise been arrested and charged with misdemeanor DUI in Los Angeles, DUI in Glendale, DUI in Pasadena, DUI in Burbank, or DUI elsewhere in the County, you might be fascinated to hear the celebrity's ultimate verdict: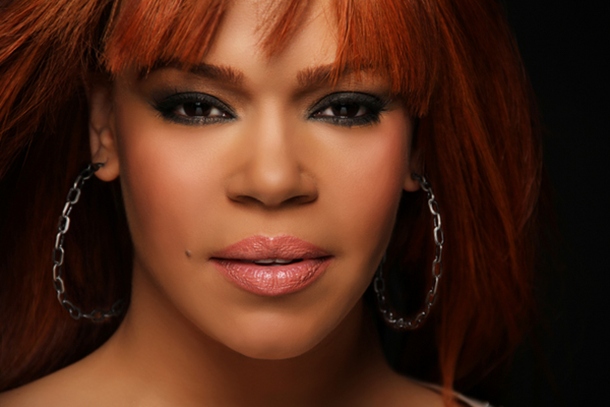 • Three months of alcohol education
• Three years of probation
• $300 fine on top of other penalties
• Prohibited from driving with any alcohol in her system during her probation
As you may remember, the drama happened at 10:40 p.m. on August 21, when Ms. Evans got pulled over at the intersection of Washington Boulevard and Lincoln Boulevard at a Los Angeles DUI checkpoint.
The "I'll Be Missing You" singer experienced a brush with the law six years earlier in Atlanta, when she and her boyfriend at the time, Todd Russaw, got pulled over at an Atlanta suburb and charged with possession of cocaine and marijuana. Following her August 2010 arrest, Evans reassured her fans via Twitter that she was doing well and stoked enthusiasm for the upcoming release of a new music video.
Although the punishments doled out to Ms. Evans may seem somewhat harsh – who wants to pay a $300 fine and be prohibited from driving with any alcohol in your system whatsoever for three whole years? – in reality, things could have been a lot worse for her. The court can impose harsh penalties, even for a minor misdemeanor Marina del Rey DUI involving no property damage, injuries, or other traffic violations. For instance, at maximum, you could get six full months behind bars, fines of $1,000 on top of court costs, a full year license suspension, nine months of DUI alcohol school, a court-imposed requirement to install an interlock device in your vehicle, and seriously strict terms of probation.
Of course, these Los Angeles DUI punishments can be ratcheted up even further, depending on the circumstances. For instance, if this is your second or third DUI conviction within 10 years; if you hurt somebody or destroyed property while DUI; or if you violated other laws or traffic rules while DUI, the court can hammer you with a longer jail sentence, steeper fines, and many other penalties.
To protect your rights, your ability to drive, and your professional reputation, it behooves you to retain an experienced attorney to draw up a plan of action for your defense. Los Angeles criminal defense attorney Michael Kraut spent nearly a decade-and-a-half as a prosecutor for the city (Deputy DA for Los Angeles) before opening The Kraut Criminal & DUI Lawyers and representing criminal defendants.
Attorney Kraut is regarded as an expert in Los Angeles DUI law by both his legal peers and by the mainstream media (e.g. The New York Times, Fox KTLA News, Los Angeles Times, etc.) and he boasts a Harvard Law School education and an exceptional track record at jury trials.

If you have been arrested for a DUI in Pasadena or you are under investigation for driving under the influence in Southern California, please contact Los Angeles criminal defense attorney Michael Kraut for 24/7 assistance by phone at (323) 464-6453 or toll free at (888) 334-6344 or online.