DUI Murder Conviction in Alaska has Los Angeles DUI Community Talking
Although horrific Southern California DUI collisions and injuries occur with an unbearable frequency these days, rarely do prosecutors charge offenders with "DUI murder" – a charge that's equivalent to second degree murder. But last week, a jury in Anchorage Alaska returned a "guilty" verdict in a DUI murder case involving a 56-year old former BP executive, who killed a man and critically injured his fiancée after she drove the wrong way on Seward Highway.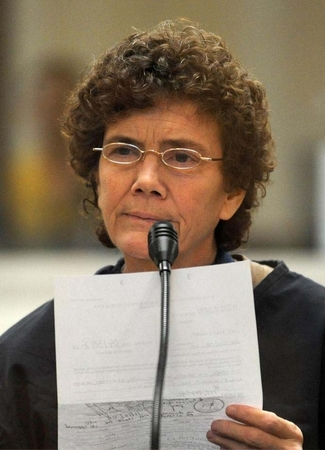 If you or someone you care about has recently been pulled over on charges of DUI in Los Angeles, DUI in Pasadena, DUI in Glendale, or DUI in Burbank, you probably are quite interested in the distinctions among DUI penalties. The story of this DUI tragedy should be instructive.
According to AP reports, on November 5th, 2009, Philips drove her Ford Explorer the wrong way on the expressway and slammed into a small Toyota driven by 23-year old Louis Clement. Tests revealed that Philips's blood alcohol level was over 4 times the legal limit. The jury deliberated only a few hours before returning the guilty verdict.
The 56-year old Philips had been convicted for driving under the influence three times prior. A fourth DUI charge, pursuant to a March 2009 arrest, is still pending. She was also arrested for DUI in 1983, but she pled that down to a simple traffic offense.
In Alaska, a DUI murder conviction carries a minimum of 10 years in jail. A DUI murder in California is punishable by at least 15 years – or up to life – behind bars. The burden of proof on prosecutors in DUI murder cases is quite high. The prosecution must show something called "implied malice" – in other words, that the driver who caused the death had a crystal clear understanding of the risks inherent in driving DUI and nevertheless still chose to get behind the wheel.
Even if prosecutors don't charge you with DUI murder, they could hit you with charges of vehicular manslaughter or – an even more serious charge – vehicular manslaughter with gross negligence.
And even if all you do is hurt someone while driving DUI in Los Angeles, you could face felony charges pursuant to California Vehicle Code sections 23153(a) and 23153(b).
Furthermore, even if you just got stopped for driving with a blood alcohol concentration of 0.08% or more, you could face devastating penalties just for the misdemeanor – penalties such as prison time, loss of your California driver's license for a year and enormous fines.
To respond to charges, consult with a reputable and results proven Southern California DUI lawyer, like Los Angeles Criminal Defense Attorney Michael Kraut.

Get a free consultation with attorney Michael Kraut now. As a Harvard Law School educated attorney who is regarded by major media outlets (e.g. Los Angeles Times, New York Times, etc) as an expert in this arena, Mr. Kraut can deliver compassionate, strategic advice for how to fight your charges.
If you have been arrested for a DUI in Los Angeles or you are under investigation for driving under the influence in Southern California, please contact Los Angeles criminal defense attorney Michael Kraut for 24/7 assistance by phone at (323) 464-6453 or toll free at (888) 334-6344 or online.