DUI in Los Angeles News of the Weird (Part III)
In this Los Angeles DUI blog's last homage to Funny Or Die's October 5, 2010 article, "The 6 Weirdest DUI Arrests Ever Made," we're going to take a look at two more crazy cases and extract general lessons from them.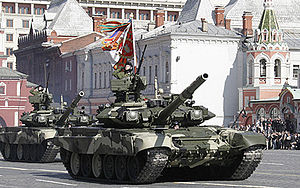 Weird DUI #5: Russian soldier, under the influence, smashes a tank through a villager's home.
At first blush, this story seems to be some kind of anti-Soviet propaganda. But apparently it happened.
A Russian soldier, carrying a bottle of Vodka in each arm (!), hopped into his tank. In a rush to keep up with the rest of his unit, he smashed the tank into a nearby home. The owner of the house appeared stoic: "Thank God, they didn't shoot," he said. The Russian Army promised to pay the homeowner compensation, and officials blamed the disaster on a mechanical problem with the tank (as opposed to the fact that the tank's driver had two bottles of Vodka under his arms… and who knows how much Vodka in him).
A military spokesperson said "Of course, there were violations, but the crew acted in good faith to catch up with its unit."
Weird DUI #6: Goat DUI
According to Funny or Die, several years ago, Fiona Anna Enderdy got stopped at a checkpoint in D.C. Police heard a crazy braying noise from the trunk of her car. So they popped it open. Guess what they found? A goat!
Believe it or not, that goat DUI was not the only goat DUI on record. Back in January 2011 – as this blog reported – a CHP officer pulled over a man in Hemet at a DUI checkpoint and found that he had a strange passenger – a goat in the front seat! There was another man in the vehicle. Both he and the driver refused to claim the goat, so police concluded that the creature had been stolen, and they took it to a shelter in Riverside.
Lessons from these oddball DUI stories
The act of driving under the influence in Los Angeles (or elsewhere) is, in some ways, inherently absurd. Think about it. We've only been driving motor vehicles for 100 years or so. We're really only beginning to understand the psychology behind addiction and the reasons why people break the law, against rational self interest. In other words, there is a lot about the nature of Los Angeles DUIs — what causes these events, what can be done about them, what should be done about them, etc — that's largely unknown.
Looking at these humorous, oddball DUI stories is a good way to remind ourselves of our human limits. These stories also motivate us to take steps now to avoid humiliation in the future.
To that end, a great place to start is by connecting with a Los Angeles DUI criminal defense lawyer from the Kraut Law Group. Attorney Kraut is an experienced, highly respected former prosecutor who can help you appreciate your challenges and make grounded decisions.