DUI in Los Angeles News of the Weird (Part I)
As someone who's been arrested recently for DUI in Los Angeles, you're probably not in a "joking" or jovial mood. But you might find it helpful to reflect on the following stories (culled in part from a Funny or Die article from 2010 called "The Six Weirdest DUI Arrests Ever Made") not only to "feel better" about what you've been through but also to understand that crazy, strange stuff happens to everyone.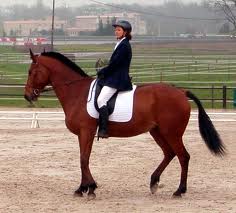 With that preamble, let's dive into this catalogue of curiosities…
Weird DUI #1: DUI on a horse, of course!
Several years ago, Colorado police got a shock when they saw local man, Brian Drone, riding a horse through a local strip mall. Turns out, Mr. Drone had consumed a few alcoholic beverages before hopping on his steed, and officers arrested him. This makes sense. We don't want people to drive DUI in Los Angeles (or anywhere) because they might lose control of their vehicles and cause injuries, property damage, etc. A DUI horse rider could easily wreak havoc and destroy a mall. Probably in the days of horse-drawn wagons — before the emergence of the automobile – "RUI" accidents were all too common…
Weird DUI#2: DUI on a Barbie car – going 3 miles per hour!
Our second ridiculous case comes out of England, where 40 year old Paul Hutton, a Ex-Royal Airforce Aeronautical Engineer, got arrested by police after driving a "souped-up" electric Barbie car at 3 miles per hour near his Essex home.
Mr. Hutton had been showing off for his four children (ages 11-17). He later admitted that he had been a "complete twit" for hopping in the car while being twice the legal limit. (The legal limit for DUI in Los Angeles, as you might remember is 0.08% BAC, per CVC 23152).
Mr. Hutton told the court in Colchester: "I was very surprised to get done for drink-driving, but I was a twit to say the least… I'm in the third year of my electrical engineering course, and it was a little project [I was doing] with my son, who's doing a car mechanics course…When [the car] was done, I couldn't resist the temptation to take it out."
The magistrate who heard the case said that the Barbie car DUI was "most unusual…I have never seen the like of it in 15 years on the bench… The vehicle is not even capable of doing the speed of a mobility scooter and could be outrun by a pedestrian. Taking this into account, we feel we can impose a sentence of a conditional discharge for a period of 12 months."
Of course, not all Los Angeles DUIs are trivial matters – or laughing matters, for that matter.
For astute, thorough, and ethical assistance with your case, look to Mr. Michael Kraut of the Kraut Law Group. Attorney Kraut has a Harvard Law School education, and he has worked as a City Prosecutor (Senior Deputy District Attorney) and as a highly regarded LA criminal defense lawyer.


If you have been arrested for a DUI in Los Angeles or you are under investigation for driving under the influence in Southern California, please contact Los Angeles criminal defense attorney Michael Kraut for 24/7 assistance by phone at (323) 464-6453 or toll free at (888) 334-6344 or online.