DUI Glendale Drama: Carol Doda, Legendary Stripper, Busted in a DUI Crash
Getting into a Glendale DUI accident is awful, whether you are a PA, a big film executive… or even a legendary stripper.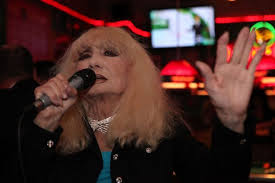 76-year-old Carol Doda – who falls into that third category – got arrested a few weeks ago, when she smashed her Acura into another vehicle on Jackson Street in Northern California, outside of 5A5 Steak Lounge.
Doda was a topless performer in the 1960's at the Condor Club in North Beach — widely considered to be the "world's first topless bar." In one of her most famous acts, engineers lowered Doda topless onto a piano by guy wires, her 44D breasts available for the whole crowd to see. By the end of the 1960s, Doda also performed bottomless.
Her charm and silicon enhanced bustline made her the object of much conversation and heated debate. Today, she owns Champagne & Lace Lingerie Boutique on San Francisco's Union Street.
Getting back to Doda's DUI… according to police reports, the Condor Club star smelled like alcohol and confessed to drinking "a couple of drinks" at a local bar before getting behind the wheel. "Smelling like alcohol" is a hallmark symptom of DUI in Glendale (and elsewhere). Other common symptoms include bloodshot/glassy eyes, trouble following directions, sudden mood shifts, inability to understand or answer officer questions, and failure to perform to field sobriety tests, like the "stand on one leg," "count backwards by 3's," and "finger to the nose" tests. Police wanted to give Doda a field sobriety test, but they feared that she might slip and get injured. At Mission Station, officers tried to administer DUI blood and breath tests; Doda could barely understand their questions!
(If you refuse a Glendale DUI breath test or blood test, your license automatically gets suspended.)
While celebrity DUI cases can be titillating – and certainly interesting to read about – they can also inform the way you think about your own Glendale DUI defense.
The truth is no one is above the law. Whether you are a famous stripper, a hugely influential politician, a sport star or a mega A list actress, the laws of human biology – and the laws of Southern California DUI – still apply to you.
The question is: what should you do now?
Whether you stand accused of a serious felony, pursuant to California Vehicle Code Section 23153, or you "just" got busted for weaving in and out of lanes on the 134, look to an experienced Glendale DUI defense lawyer at the Kraut Criminal & DUI Lawyers for smart, capable, and compassionate assistance. Mr. Kraut is a Harvard Law School educated former prosecutor, who won a 99+% success rate at jury trials while working as a prosecutor. He maintains strong relationships with colleagues throughout the Southern California criminal defense system.

If you have been arrested for a DUI in Glendale or you are under investigation for driving under the influence in Southern California, please contact Glendale criminal defense attorney Michael Kraut for 24/7 assistance by phone at (818) 507-9123 or toll free at (888) 334-6344 or online. We're located at 121 W Lexington Dr, Glendale, CA 91203.