DUI May Not Be the Worst Charge for Senator's Brother
What could be worse than getting picked up for a Los Angeles DUI? Getting picked up in Nevada while driving under the influence and carrying a gun–and then punching a state trooper in the face. Under those circumstances, being the brother of a high-profile U.S. Senator may not be of any help.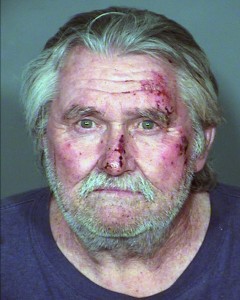 Larry Reid, the younger brother of Senate Minority Leader Harry Reid, was apparently driving his black Lexus SUV in the median of Highway 95 between Boulder City and Searchlight, Nevada around noon on February 2. The Las Vegas Review-Journal reports that when a Nevada trooper stopped Reid around noon on February 2, the 73-year-old was slurring his words so badly that the officer couldn't understand what he was saying.
Reid wanted to leave and began cursing when the officer told him no. He put the vehicle into gear, and when the trooper reached into the car to move it back into park, Reid allegedly slugged him twice in the face. The trooper subdued Reid after a scuffle, then searched the SUV and found a gun. Reid ended up spending the night in the Clark County jail.
The Senator's brother is facing a barrage of charges, including DUI, battery on a protected person, driving in or across the median, failure to obey or comply with an officer, violation of the seatbelt requirement and possession of a gun while under the influence of alcohol, according to Fox News.
The morning after the arrest, Reid reportedly had no recollection of what had happened. He thought he had been in an accident.
To respond effectively to your charges, call a qualified Los Angeles DUI lawyer with the Kraut Criminal & DUI Lawyers today to schedule a free consultation.
If police stopped you for Los Angeles DUI, you may be worried and anxious. Contact Harvard Law School educated, ex-prosecutor Michael Kraut for assistance at (323) 464-6453 or online. Our team is located at 6255 Sunset Boulevard, Suite 1520, Los Angeles, California 90028.