DUI Driver Fatally Strikes Motorized Bicyclist in Huntington Beach
Receiving a Los Angeles DUI can be a life-changing event, even if you hurt no one and avoid getting arrested on multiple charges. But the consequences become even more severe when the other party sustains serious or fatal injuries. A Huntington Beach motorist is now learning that lesson the hard way.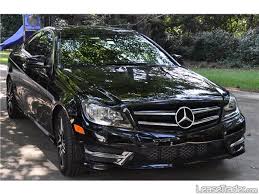 On September 1 around 6:30 p.m., a 55-year-old man was riding his motorized bicycle down Bolsa Chica Street, when a driver struck him near the intersection with Oahu Drive. Although multiple witnesses tried to help the injured man, he died shortly after admission to UCI Medical Center.
Police found a 2013 Mercedes-Benz C250 near the crash site and later arrested its driver, a 51-year-old Huntington Beach man, for a suspected DUI. Eyewitness accounts indicate the Mercedes struck the bicyclist while both were traveling southbound on Bolsa Chica.
In the state of California, DUI charges involving injury to another party carry significantly more weight than when no one has been harmed. The potential penalties for someone convicted of DUI with injury or manslaughter include:
〈    Higher degree of charges. Rather than a misdemeanor, a manslaughter or injury-related DUI is a felony charge that carries hefty penalties for each individual harmed or killed.
〈    Longer sentences. If convicted of a DUI with one or more injuries, you may face an additional 3-8 years in prison. Manslaughter sentences may be even longer, up to 10 years for each fatality.
〈    Loss of license. Injuring or killing another driver while intoxicated increases the likelihood of losing your license for an extended period.
〈    Job loss. Extended incarceration and a record of DUI with injury or manslaughter may lead a convicted individual to lose current employment or have difficulty gaining it in the future.
At the Kraut Criminal & DUI Lawyers, we understand the gravity of your Los Angeles DUI charges, especially when they coincide with the injury or death of another person. We can craft a powerful, strategic defense, regardless of the complexity of your charges.
Did police stop you for driving under the influence in Los Angeles? Contact DUI defense attorney Michael Kraut for assistance at (323) 464-6453 or online. We're located at 6255 Sunset Boulevard, Suite 1520, Los Angeles, California 90028.