South Dakota As a Test Case: How DUI Laws Are Changing Across the Country
Conscientious drivers often believe they know everything there is to know about avoiding a Los Angeles DUI. However, changing California DUI laws sometimes make understanding and compliance seem like a moving target.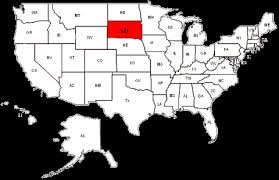 The same is true in South Dakota, where the state's Supreme Court recently ruled to eliminate the "implied consent" law, allowing police to obtain blood samples from DUI suspects. Previously, officers could use probable cause to administer breathalyzer tests, sobriety exams, and (if the suspect failed the first two) a blood test.
The principle of implied consent asserted any driver pulled over during a DUI stop was also consenting to a blood test. However, several South Dakota counties have rejected this notion, requiring a search warrant before a suspect had to provide a blood sample.
Under the new enforcement procedures, authorities must use one of three methods to obtain a suspect's blood test, including:
•    Actual consent. The driver freely agrees to take the blood test.
•    Search warrant. Once the court provides a search warrant, the suspect must provide his or her blood.
•    Exigent circumstances. This represents a muddier legal area, as such scenarios remain up to the officer's judgment.
South Dakota represents only one of the many states implementing new DUI arrest and conviction procedures. In the state of California, the major issue in 2014 is the inclusion of drug use in DUI charges.
California Vehicle Code Section 23152 now stipulates a driver using any amount of substances – illegal or otherwise – potentially impairing motor, neural, or other functions is subject to arrest and conviction for driving under the influence of drugs, or DUID. Those unaware of the change to the law may find out the hard way when pulled over and tested for intoxication.
The safest way to remain compliant with changing California DUI laws is to avoid driving in a situation where alcohol, illegal drugs, or prescription medications may impact one's ability to drive. However, mistakes can occur due to misunderstandings or ambiguities in the law. When this happens, defendants need a Los Angeles DUI attorney to stand up for them in court.
If new California DUI laws have caught you by surprise and you need a lawyer, contact the Kraut Law Group today.

Call attorney Michael Kraut at (323) 464-6453 for help if you've been stopped for DUI in Los Angeles. Or Contact our team online. We're located at 6255 Sunset Boulevard, Suite 1520, Los Angeles, California 90028.