DUI Driver Causes Demolition Derby
Even when no one is injured, drivers involved in crashes related to DUI in Los Angeles can impact the lives of others in a fairly significant way. When an out-of-control motorist crashes into a home or another car, for example, the owners of those homes and vehicles have to spend time (and sometimes their own money) to repair the damages before they can resume their daily activities.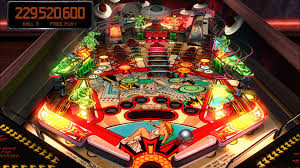 A man in East Windsor, Connecticut, has made life a little more difficult for no less than seven people—owners of the vehicles that he hit while allegedly driving under the influence on one Tuesday in May.
According to FOX CT, Jordan DeSousa, age 61, hit seven cars in two separate locations before police found him sitting behind the wheel of his pickup truck. DeSousa first smashed two cars in parking lot for Geisler's Plaza, prompting numerous emergency calls to police. Even as they were responding to that scene, however, officers received reports that a truck had taken out another five vehicles in the parking lot of the next door merchant, Maine Fish. DeSousa, who was identified by witnesses, apparently caused so much damage to four of the vehicles that tow trucks had to haul away them away.
It could have been much worse, however; three people standing close to their vehicles jumped out of the way in time to avoid being struck.
DeSousa, who reportedly was drinking because his wife had just announced she was leaving him, had a blood alcohol content three times the legal limit. He faces charges of DUI, evading responsibility, reckless driving and reckless endangerment.
Do you or a family member need insight from a qualified Los Angeles DUI attorney? Contact Michael Kraut of the Kraut Law Group to set up your free consultation.
Did police stop you for driving under the influence in Los Angeles? Contact DUI defense attorney Michael Kraut for assistance at (323) 464-6453 or online. We're located at 6255 Sunset Boulevard, Suite 1520, Los Angeles, California 90028.