Driving Under the Influence in Southern California: You're Doing it Wrong
As someone who was recently booked for a charge of DUI in Southern California, you probably feel somewhat reluctant to criticize other people who've been arrested for the same crime. But it's a myth that all DUI crimes are 'equal.' In fact, DUIs are far more diverse than the public realizes. Typical defendants include high profile politicians, celebrities, and recidivist offenders who've been busted/convicted multiple times and possibly even caused harm to people multiple times.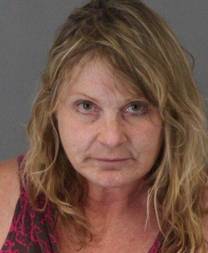 Point is: don't paint Los Angeles DUI defendants with a broad brush.
In light of that, it's enlightening to look at a crazy story out of Temecula, where 53-year-old Marlies Petersen got arrested for driving under the influence on the 5 after she tried and failed to make an illegal U-turn on the freeway – twice! – and hit the median strip both times.
The CHP responded to a motorist's 911 call around 2 in the afternoon on Monday, when someone saw Petersen allegedly weaving her Ford pickup truck around. A local officer who responded, Nathan Baer, told news outlets that the 'Ford F150 pickup stopped in the center median of northbound Interstate 5 and made a left turn." Astonishingly, the driver tried to drive through the wall at low speeds and failed. Baer reported that she then 'backed up and attempted to drive through the concrete median wall, also known as a K-rail, a second time the pickup became stuck in the soft dirt.'
A witness, Dave Iverson, ultimately managed to get Petersen to stop trying to reverse – and potentially put her life and lives of others in danger – and hand over the keys. A CHP officer said that Petersen exhibited extreme symptoms of Southern California DUI. Officer Baer said that she appeared 'highly intoxicated and had difficulty standing and walking on her own.'
Although those are classic symptoms of Southern California DUI, vertigo and difficulty speaking can also be caused by a variety of other problems, including psychological trauma, bad reactions to medications, etc. – all which can be exacerbated by some alcohol consumption.
Trying to piece together your Los Angeles DUI defense puzzle
Ms. Petersen's ordeal is a powerful illustration of how desperate and confused people can get after they make mistakes behind the wheel. If you are in a metaphorical 'hole,' your first step should be to stop digging. Rather than make your DUI defense more complicated and less certain, take strategic steps to understand exactly what you are up against and to develop a plan to respond more mindfully to the charges.
Attorney Michael Kraut of the Kraut Criminal & DUI Lawyers in Los Angeles is a highly regarded Southern California DUI defense attorney with years of experience on both the defense and prosecutorial side of things. Mr. Kraut and his team would be happy to provide a free consultation to help you develop a thorough plan of action regarding your DUI defense strategy.


If you have been arrested for a DUI in Los Angeles or you are under investigation for driving under the influence in Southern California, please contact Los Angeles criminal defense attorney Michael Kraut for 24/7 assistance by phone at (323) 464-6453 or toll free at (888) 334-6344 or online.