Driving Under the Influence Charge for Bobby Brown: A Terrible, Horrible, No Good, Very Bad Year for 'My Prerogative' Singer
2012 will not go down as a very good year for recording artist Bobby Brown, who just got arrested (yet again!) for driving under the influence in Los Angeles, several months after losing his former beloved, Whitney Houston.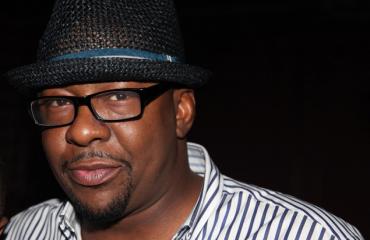 The 43-year-old Brown pled no contest to a DUI charge back in March and managed to get himself out of rehab in August. Just weeks after getting out of rehab, however, he got stopped in the Topanga area: the celebrity gossip website TMZ reported that Brown had been seen weaving between lanes. The strange behavior prompted a police cruiser to stop him under suspicion of driving under the influence of alcohol. He also exhibited symptoms of LA DUI and had an odor of alcohol. He failed his field sobriety tests and got booked into a jail in Van Nuys.
Brown was released on his own recognizance. Hopefully, he'll get the help he needs to manage his multiple crises. On top of dealing with the DUI charges and the death of his ex-wife, Brown also received a tepid reception to his new album — the first he released in over a decade and a half.
Multiple stresses can lead to helplessness
One of the most common beliefs about alcohol addiction is that drivers who drive DUI when they 'know they shouldn't' are somehow 'giving in' and behaving in a weak manner. Alternative theories about addiction, however, suggest that the drive to consume alcohol or drugs — or engage in other reckless, negligent, or dangerous behaviors — may stem not from a weak constitution but rather from a distorted drive to reassert control in a chaotic world.
Think about your own life. Think about your own Los Angeles DUI arrest. How did you feel in the days and hours leading up to your arrest? Did you feel completely in control of your life? Or did you feel out of control and helpless? Odds are, you felt that latter.
This is an important revelation, since it suggests that drivers who are arrested for crimes like DUI may need help gaining control over their lives and becoming more empowered. Instead, they are often counseled to 'surrender' their power and beat themselves up. The criminal justice system certainly assists in this negative regard by condemning drivers to punishments that may or may not fit the crime.
All of this is not to say that you may not bear culpability for what happened – or responsibility for your life.
However, it may be misguided to treat your problem as a simple problem of "lack of will." The diverse forces that motivate your behaviors, actions, and habits can be complex stuff, indeed. These forces can touch upon psychological factors as well as physical factors.
What you need now is a thorough, comprehensive strategy to assess where you are at, legally speaking and otherwise, in the wake of the DUI arrest.
Get in touch with Los Angeles criminal defense lawyer Michael Kraut of the Kraut Criminal & DUI Lawyers for effective, compassionate, and insightful guidance regarding your charges and your life in general.

If you have been arrested for a DUI in Los Angeles or you are under investigation for driving under the influence in Southern California, please contact Los Angeles criminal defense attorney Michael Kraut for 24/7 assistance by phone at (323) 464-6453 or toll free at (888) 334-6344 or online.