Disturbing Los Angeles DUI News: Son Calls Police on DUI Dad
If you've recently gotten arrested for driving under the influence in Los Angeles (or elsewhere), stories like the following undoubtedly will make you seethe because they confirm the public's stereotypes about DUI drivers.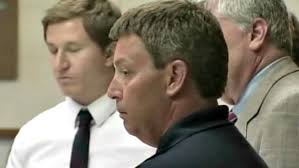 According to The Associated Press, a 10-year-old boy called 911 on his father, claiming that his dad was driving under the influence of drugs and/or alcohol. The young man considered jumping out of his dad's Mercedes Benz on Interstate 95. His protestations and call to the police did not come in time – the father, 49-year-old Owen Gilman, plowed into a jeep driven by 22-year-old Michael Pernick, injuring Pernick and also causing injuries to the 10-year-old and his 12-year-old sister.
Fortunately, the children were not seriously hurt in the crash.
Pernick was transported to a local hospital, where he was listed in fair condition. The boy is recovering with his mother, Gilman's ex-wife. He and his sister were reportedly "doing good, considering," according to a report from The Day of New London. Gilman, meanwhile, was released from jail on a $250,000 bond.
The police gave Gilman a field sobriety test at the scene, which he allegedly failed. They also found marijuana and drug paraphernalia. Gilman was hit with a battery of charges, including alcohol or drug DUI, failure to follow at a reasonable distance, reckless driving, illegal sale of a controlled substance, possession of drug paraphernalia, second degree vehicular assault, and risk of injury to a minor (two counts).
Lessons for dealing with your Los Angeles DUI Arrest
Whether the police pulled you over on Wilshire and Fairfax, after you and friends attended a wine and cheese at LACMA; or police stopped your son in Burbank, after he sped through a traffic light on Olive, you're worried. You fear for your reputation and potential punishments. You also want to contextualize the scary incident and to avoid ever getting into a similar situation in the future.
Every driver makes bad judgments, now and again.
Hopefully, yours did not lead to the loss of life or serious injury. But even if you "royally" messed up – like the father in this story apparently did – you have options both to manage your legal crises and to move beyond your Los Angeles DUI. The thorough, experienced team with the Kraut Criminal & DUI Lawyers in Los Angeles has the wherewithal, deep knowledge of Los Angeles DUI law and connections to deliver an effective defense for you. Please connect with our team today to set up a free, confidential discussion about your needs.

If you have been arrested for a DUI in Los Angeles or you are under investigation for driving under the influence in Southern California, please contact Los Angeles criminal defense attorney Michael Kraut for 24/7 assistance by phone at (323) 464-6453 or toll free at (888) 334-6344 or online.