Beverly Hills DUI Celebrity News: Kat Dahlia, Snagged for DUI in Miami, Cusses Out Police Officer
If you recently got arrested for driving DUI in Beverly Hills, hopefully you behaved a little more calmly than Kat Dahlia allegedly did, after police stopped her recently in Miami.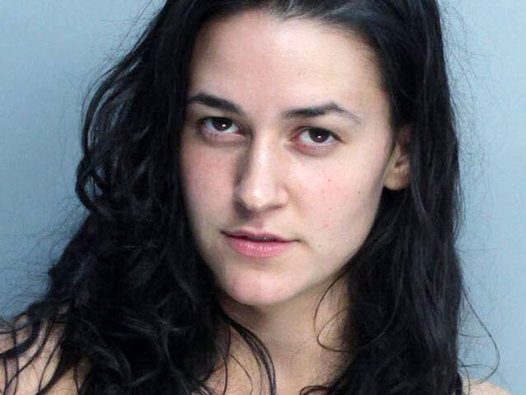 According to news reports, the "Gangsta" singer was stopped at around 3 AM, after a police officer saw her driving her 2013 Nissan without headlights on. Dahlia, whose given name is Katriana Huguet, smelled like alcohol. She slurred her words and got into a verbal back and forth with the officer. When he asked her to take a field sobriety test, she refused and swore at him. He then tried to arrest her. She apparently resisted and said she wouldn't put her hands behind her bank… compelling the officer to force her hands. She was then booked at Miami Police Station and charged with resisting arrest and misdemeanor DUI.
The singer had turned 23 just hours before. She had even posted on Twitter that the day was "the best day of the year" for her … at least until her arrest on multiple charges, one presumes.
What's interesting about Dahlia's case is that it highlights one of the common (although rarely mentioned) reasons why people get arrested for crimes like DUI in Beverly Hills. Most people think stress, anger, and other negative emotions compel folks to drive DUI. While negative emotions certainly do compel bad behavior, sometimes celebration drives the same process.
When we are in emotionally heightened states – either positive (celebratory) or negative (depressed) – we tend to make decisions more impulsively than we do when we're in more equanimous states of mind. For instance, it's much more likely that you will get arrested for a DUI in Beverly Hills after you've attended an award ceremony that's amped you up, than after you've had a calm family dinner at a restaurant on Beverly Drive.
This isn't to say that you shouldn't celebrate (or get depressed). But rather that, when you're in situations (physical or mental) that feed high or low emotions, be extra vigilant about your driving. Always be sure to have a designated driver, when you go to a party or a club or other event where you will consume alcohol. And don't be afraid to take a cab home. It costs a LOT less than the fines, fees, insurance spikes, and mandatory IID installation and maintenance that come part and parcel with a Beverly Hills DUI conviction.
Of course, your saga is not over yet.
Connect with the team here at the Kraut Criminal & DUI Lawyers today for a serious, thorough, and confidential assessment of your defense options. Mr. Kraut is a Harvard Law School educated former prosecutor who has tremendous connections in the Southern California legal defense community. He and his team would be more than happy to provide good insight into your Beverly Hills DUI case.


If you have been arrested for a DUI in Beverly Hills or you are under investigation for driving under the influence in Southern California, please contact Los Angeles criminal defense attorney Michael Kraut for 24/7 assistance by phone at (323) 464-6453 or toll free at (888) 334-6344 or online.