Could This Distant Event Portend the End of Breathalyzer Tests in Glendale (And the Rest of Los Angeles)?
This Glendale DUI blog has long highlighted the shortcomings of breathalyzer tests. As we've reported on multiple occasions, most people (including the vast majority of police officers) have far more faith in these machines than the science and research warrant.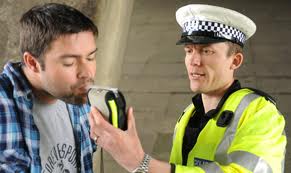 Some police are now beginning to pay attention to this research.
Unfortunately, they are not here in Southern California: they're all the way out in Pennsylvania, where state police have temporarily stopped using these devices in wake of an appeal on a prominent case. January 9 marked the beginning of the breath test suspension, after a judge in Dauphin County nixed 20 DUI charges. A local lawyer effectively demonstrated that the test calibration procedures used were way off.
Here's a quote from an article in the Lehigh Valley newspaper, The Morning Call, "Judge Clark wrote in his decision on Thursday that the failure of a manufacturer to use an independent laboratory in the initial calibration of the machines raised serious questions about the accuracy of their results, rendering them inadmissible as evidence in court. Furthermore, Clark said, an oversight in the regulations governing monthly calibration of the machines by police means that breath test results for very low and very high levels of intoxication are also unreliable."
In the wake of the suspension, police are using DUI blood tests, which can be more accurate but which also have shortcomings.
Here's the big lesson, if you or a close family member or a friend stands accused of Glendale DUI: avoid assuming anything about your potential defense.
The police may or may not have made a procedural or calibration error with your test. Maybe they did, maybe they didn't. But you need to comb through the details of your case to determine what, if anything, you can do to challenge the evidence and charges against you.
Get in touch with Michael Kraut of the Kraut Law Group to develop a thorough and clearheaded defense against your Glendale DUI charges.


If you have been arrested for a DUI in Glendale or you are under investigation for driving under the influence in Southern California, please contact Los Angeles criminal defense attorney Michael Kraut for 24/7 assistance by phone at (323) 464-6453 or toll free at (888) 334-6344 or online.